Reiki News Winter 2016
Reiki News Winter 2016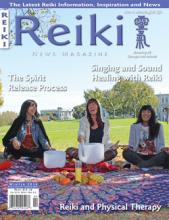 Winter 2016
Digital Version Available
Digital versions are available for online viewing only. Downloading and printing not available.
Once your purchase is complete please go to your profile page and click on the Digital Documents
tab, digital magazines are located lower down on the page. Advertisements are
out-of-date and may appear distorted or blurry but editorial material is not affected.
Honoring All Reiki Schools and Lineages
The Reiki News Magazine is a 80-page full color glossy magazine containing articles on every aspect of Reiki practice written by some of the most knowledgeable and experienced Reiki people on the planet. Below is a synopsis of the current issue.
Welcome . . .
to the Winter issue of the Reiki News Magazine. Our purpose in publishing the magazine is to provide you with inspiration as well as new ideas and techniques so your practice of Reiki can be more fulfilling and beneficial - to you as well as those you treat. By calling on Reiki to guide this process and by continually searching for the very best writers and giving them the freedom and encouragement to produce their best work, we remain focused on fulfilling that purpose. Check the amazing list of articles below. This issue is both exciting and practical!
Here is a list of the articles in this issue:
---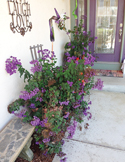 Getting Clear: The Importance of Reiki in My Life
by Chellie Kammermeyer
In this article, Chellie describes how Reiki came to her rescue when she needed guidance in making an important decision involving where to live.

---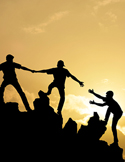 Healing is a Team Effort
by Jeff Baird
Jeff describes details of his healing practice and explains how a Reiki session is a process involving the client, the practitioner and his or her Reiki guides working together to allow healing to take place.

---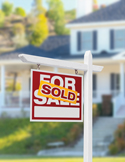 Letting Go
by Rebecca Godin
Our life experiences can be connected to our home, and because of this, moving can be sad. In this article, Rebecca describes how she showed a neighbor how to use Reiki to place his memories into his heart and take them with him.

---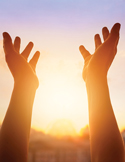 The Spirit Release Process: An Amazing Healing Tool
by Evelyn King
A deeper understanding about the healing process involves the role spirits can play in our difficulties. In this article, Evelyn describes several healing experiences she has had involving the release of spirits.

---
Releasing Spirit Attachments
by William Lee Rand
Reiki can be a powerful tool for releasing spirit attachments. In this article, William gives detailed instruction on how to release unhealthy spirits.
---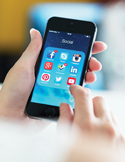 Developing Clients and Students for Your Reiki Business, Part II: Social Media and You Tube
by Colleen Benelli and Karen Harrison
In part II of this well-written article, the authors explain how to market your Reiki business using the Internet.

---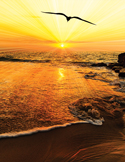 Karuna Reiki® and Emotional Healing
by Dawn Fleming
Dawn has a successful Distant Reiki Healing practice working with emotional issues, and in this article, she explains why Karuna Reiki® is her modality of choice.

---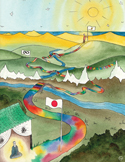 Holy Fire® II: Will We Take the Next Step?
by Rose O'Connor
In this article, Rose discusses the emotional issues she dealt with and the benefits she received in going forward with her Reiki training.

---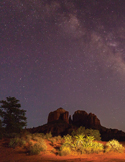 The Starlight Reiki Share
by Sarah Soltow
Sarah describes her experience as part of a group giving Reiki within the silence and peacefulness of the desert, at night under a starlit sky.

---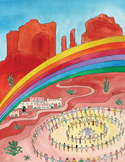 The Reiki Retreat: The Second time Around
by Deb Karpek
After attending her second Reiki retreat, Deb shares with us how she has grown since the first one.


---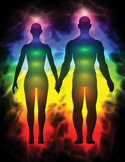 Reiki and Lupus: Working with Individuals and Couples
by Marsha R. Drozoff, ACSW, LCSW
In this article, Marsha describes her experiences using Reiki to help a relative and members of a support group who have lupus.

---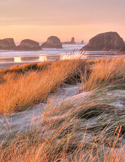 Parkinson's Disease: An Opportunity for Reiki Healing
by Peter Huhtala
Peter describes how Holy Fire® Reiki, a romantic relationship and marriage helped him to release the symptoms of a difficult condition.

---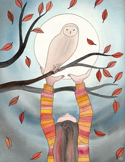 The Divine Connection of All Things
by Carolyn Musial
Carolyn describes how a Reiki attunement opened her awareness to a profound reality.


---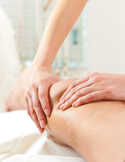 Using Reiki in a Traditional Physical Therapy Business
by Kris Dalseg
Kris describes how she integrated Reiki into her physical therapy business and includes case studies.


---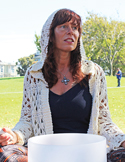 Singing and Sound Healing with Reiki
by Shekhina von Recklinghausen
An artist describes how her life was transformed when she learned Reiki, started a Reiki practice and combined it with sound healing.

---
Reiki Stories
---
This is an exciting and valuable issue that will supply you with entertainment as well as quality information and instruction. If you have any suggestions on how the magazine could be improved, I'd be very happy to hear them.
The world is a wonderful place, filled with continual changes which bring with them a never ending supply of opportunities. May you grow in the ability to allow the wisdom of Reiki to guide how you create your life.
Love and peace to you and the world.
William Lee Rand,
President
Writers Guidelines
If you would like to write an article for the Reiki News Magazine,
please see our Writers Guidelines by clicking here.
Advertising
We are accepting some advertising in our magazine.
To learn more about how to advertise, please click here.