Reiki News Winter 2014
Reiki News Winter 2014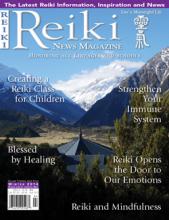 Winter 2014
Digital Version Available
Digital versions are available for online viewing only. Downloading and printing not available.
Once your purchase is complete please go to your profile page and click on the Digital Documents
tab, digital magazines are located lower down on the page. Advertisements are
out-of-date and may appear distorted or blurry but editorial material is not affected.
Honoring All Reiki Schools and Lineages
The Reiki News Magazine is a 80-page full color glossy magazine containing articles on every aspect of Reiki practice written by some of the most knowledgeable and experienced Reiki people on the planet. Below is a synopsis of the current issue.
Welcome . . .
to the Winter issue of the Reiki News Magazine. Our purpose in publishing the magazine is to provide you with inspiration as well as new ideas and techniques so your practice of Reiki can be more fulfilling and beneficial - to you as well as those you treat. By calling on Reiki to guide this process and by continually searching for the very best writers and giving them the freedom and encouragement to produce their best work, we remain focused on fulfilling that purpose. Check the amazing list of articles below. This issue is both exciting and practical!
Here is a list of the articles in this issue:
---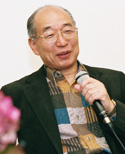 Interview with Hiroshi Doi – Part II
by William Lee Rand
Doi Sensei has revised his book, "Iyashino Gendai Reiki Ho," which was out of print for ten years and is being republished this Spring. The interview focuses on the revised edition and its important ideas.
---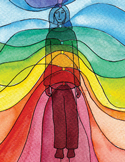 Reiki Makes a Difference, No Matter What the Circumstance
by Dawn Fleming
While Reiki always provides benefits, many factors influence how much healing takes place in a session. Based on her years of experience, Dawn explains the important factors that influence the healing process.
---
Reiki and Hepatitis C
by Gisella de Liddo
Life can take many twists and turns and Reiki can be there to help smooth out the bumps. Here Gisella explains how Reiki helped her through difficult life experiences that included healing a serious illness.
---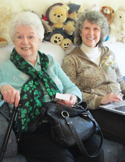 Blessed by Healing
by Anne Samson
People are often attracted to Reiki because they hope to help family members or friends who are sick or have debilitating conditions. In this article, Anne describes healing experiences Reiki helped facilitate for her family and friends.
---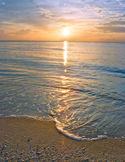 Reiki Opens the Door to Our Emotions
by Thomas and Michelle Fritz and Jenny Garver
Difficult situations are often easier to deal with when we receive help from others. Tom tells how his wife and her Reiki teacher helped him deal with a serious male issue and in the process heal his ability to freely express his feelings.
---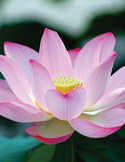 Reiki and Mindfullness
by Marsha R. Drozdoff
In this article, Marsha describes a meditation process to develop a clear and centered mind and explains how this will help bring greater levels of kindness and compassion to one's Reiki practice.
---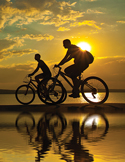 Strengthen Your Immune System with Reiki, Crystals and Breath
by Laurelle Gaia
The body has natural ways of dealing with infections and if we work with the body and provide what it needs to be healthy, it will take care of us. In this article Laurelle describes how Reiki, along with other healing methods, can boost the effectiveness of the immune system.

---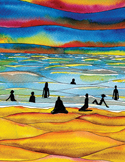 Reiki in the Water
by M. Jean Webb
Everyone enjoys spending time in or near the water, either in a pool, a river, a lake or the ocean. This is because water is a primal to life and contains important healing qualities. Here Jean explains how to do Reiki in the water and describes a Reiki water ceremony.

---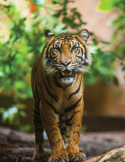 Animal Reiki, Three Tips to Transform Illness into Healing
by Kathleen Prasad
Animals have a wonderful state of being that contains wisdom and healing. Kathleen explains how to use the our inner awareness to connect with the healing power of animals and use it to heal ourselves and our animals.
---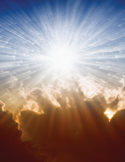 Gabriel, Child of Light
by Wendy Jordan
In this excerpt from her book, Embracing the End of Life Journey, Wendy shares an enriching experience about sharing Reiki with a small child and his family.
---
Creating a Reiki Class for Children
by Kumud Bothra
Children have an amazing understanding of themselves and of life and have a keen interest in Reiki. In this article Kumud describes some of the insights she has received from teaching Reiki to children and also explains the steps necessary to conduct a class for them.

---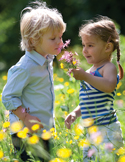 Reiki Kids are Highly Sensitive
by Maureen Healy
Children are very sensitive to the world around them and aware of the feelings and thoughts of others. Here Maureen explains how Reiki helps sensitive children cope with an often insensitive world.
---
Reiki Stories
---
This is an exciting and valuable issue that will supply you with entertainment as well as quality information and instruction. If you have any suggestions on how the magazine could be improved, I'd be very happy to hear them.
The world is a wonderful place, filled with continual changes which bring with them a never ending supply of opportunities. May you grow in the ability to allow the wisdom of Reiki to guide how you create your life.
Love and peace to you and the world.
William Lee Rand,
President