Reiki News Winter 2013
Reiki News Winter 2013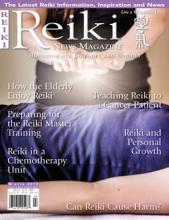 Winter 2013
Digital Version Available
Digital versions are available for online viewing only. Downloading and printing not available.
Once your purchase is complete please go to your profile page and click on the Digital Documents
tab, digital magazines are located lower down on the page. Advertisements are
out-of-date and may appear distorted or blurry but editorial material is not affected.
Honoring All Reiki Schools and Lineages
The Reiki News Magazine is a 80-page full color glossy magazine containing articles on every aspect of Reiki practice written by some of the most knowledgeable and experienced Reiki people on the planet. Below is a synopsis of the current issue.
Welcome . . .
to the Winter issue of the Reiki News Magazine. Our purpose in publishing the magazine is to provide you with inspiration as well as new ideas and techniques so your practice of Reiki can be more fulfilling and beneficial - to you as well as those you treat. By calling on Reiki to guide this process and by continually searching for the very best writers and giving them the freedom and encouragement to produce their best work, we remain focused on fulfilling that purpose. Check the amazing list of articles below. This issue is both exciting and practical!
Here is a list of the articles in this issue:
---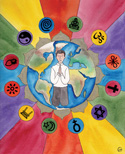 Receive the Answers to Your Prayers With Reiki
by Colleen Benelli
Reiki has the ability to open our minds to new dimensions of awareness and in this article, Colleen shows how Reiki can help us be aware of the guidance our prayers make available that we might otherwise miss.
---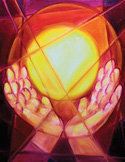 Preparing for the Reiki Master Training
by Laurelle Shanti Gaia
Simply taking classes isn't enough to gain the value Reiki has to offer us. We must also use the new energies and skills that are presented in class if Reiki is to improve our lives and the lives of those who come to us for healing.
---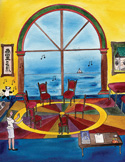 Stepping into the Role of Reiki Teacher
by Laurie Goldstein
Reiki energy can guide you in many ways, and for those who would like to hold classes, it's important to become familiar with the fact that if you allow it, Reiki will facilitate the class for you. All you have to do is trust.
---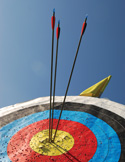 Reiki's Two-Sided Coin: Intent and Nonattachment
by Jody Messinger Wolfe, Ed.D.
Intention is a key to the use of Reiki, but only if it is limited to intending Reiki to flow or to guide us in its use. In order for Reiki to work, we must move our own intention for what we want to happen in the session to the side so that only pure Reiki energy will flow.

---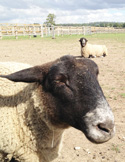 Reiki Lessons from the Animals of Remus
by Kathleen Prasad
Animals have a special kind of consciousness that is highly developed in its ability to be aware of life energy and understand how it works. When sharing Reiki with them, we must follow their lead if we want them to accept what we have to offer.
---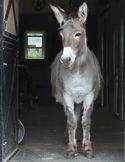 Reiki with Donkeys and The Subtle Energy Body
by Kathy Reid
In this article, Kathy describes her experiences giving Reiki to a horse and two donkeys and how they taught her the gentle ways of love and how easily it can heal.
---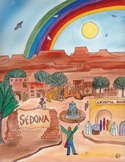 Reiki and Personal Growth
by Deb Karpek
Reiki can help us, but only if we understand that in order to benefit from its amazing power, we must recognize it as a gift and surrender to its healing and guidance.
---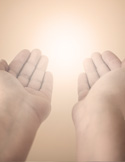 Reiki: Finding a Higher Calling, Teaching Reiki to a Cancer Patient
by Veronique Frede and Carie Slowinski
Teaching Reiki to cancer patients as a daily self-care practice allows them to become active participants in their healing and find deeper connection and meaning in life as well as a stronger sense of self. It also allows the teacher to grow.
---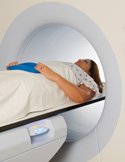 Reiki in a Chemotherapy Unit
by Gail Greenfield, RN, BSN
Reiki works alongside medical treatments and can reduce the stress associated with an illness or condition while at the same time softening or eliminating the negative side effects of the treatment.
---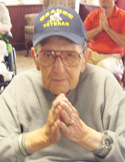 How the Elderly Enjoy Reiki
by Jeannette Stella
Reiki can be combined with activities the elderly enjoy doing. In this article, Jeannette describes how she developed a program for the elderly in which they found Reiki to be a wonderful addition to their lives.
---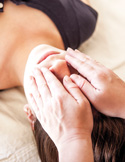 Can Reiki Cause Harm?
by Haley Steinhardt
There are misconceptions and myths about Reiki that have been taught by some teachers who caution not to use Reiki for various conditions or situations. Haley explains how caution is not necessary as Reiki always works for the highest good regardless of the situation needing healing.

---
Reiki Stories
---
This is an exciting and valuable issue that will supply you with entertainment as well as quality information and instruction. If you have any suggestions on how the magazine could be improved, I'd be very happy to hear them.
The world is a wonderful place, filled with continual changes which bring with them a never ending supply of opportunities. May you grow in the ability to allow the wisdom of Reiki to guide how you create your life.
Love and peace to you and the world.
William Lee Rand,
President