Reiki News Summer 2017
Reiki News Summer 2017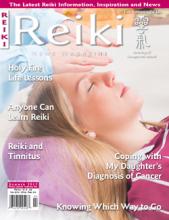 Summer 2017
Digital Version Available
Digital versions are available for online viewing only. Downloading and printing not available.
Once your purchase is complete please go to your profile page and click on the Digital Documents
tab, digital magazines are located lower down on the page. Advertisements are
out-of-date and may appear distorted or blurry but editorial material is not affected.
Honoring All Reiki Schools and Lineages
The Reiki News Magazine is a 80-page full color glossy magazine containing articles on every aspect of Reiki practice written by some of the most knowledgeable and experienced Reiki people on the planet. Below is a synopsis of the current issue.
Welcome . . .
to the Summer issue of the Reiki News Magazine. Our purpose in publishing the magazine is to provide you with inspiration as well as new ideas and techniques so your practice of Reiki can be more fulfilling and beneficial - to you as well as those you treat. By calling on Reiki to guide this process and by continually searching for the very best writers and giving them the freedom and encouragement to produce their best work, we remain focused on fulfilling that purpose. Check the amazing list of articles below. This issue is both exciting and practical!
Here is a list of the articles in this issue:
---
Knowing Which Way to Go
by William Lee Rand
Making wise decisions is an important part of living a happy, successful life. This article explains how to receive guidance from Reiki, not only for everyday decisions, but more importantly, to discover your life purpose and be guided to its achievement.

---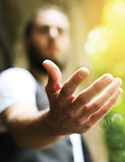 Reiki for Empaths and Highly Sensitive People, Part 2
by Karen K. Harrison, Ed.S., LCPC, LCMET
In this article, Karen completes her description of how to make the best use of this important gift.

---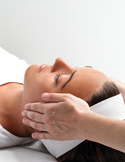 Building Trust and Openness with Your Reiki Clients
by Dawn Fleming
If we are to succeed with our Reiki practice, our clients need to feel emotionally safe. Here, Dawn provides insights into how to achieve this important outcome.


---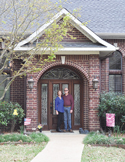 Reiki Helped Us Move
by Brenda Strong
Moving can be a stressful experience, but in this article, Brenda tells us how she used Reiki to transform a move into a satisfying accomplishment.


---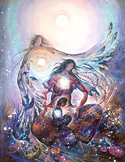 Holy Fire® Reiki and Shamanism
by David Thomas
In this article, David describes how he used Holy Fire® Reiki during sessions with a Shaman to clear a past life spirit attachment.


---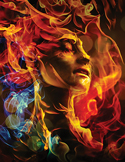 Holy Fire® Life Lessons
by Bryce Goebel
Here Bryce explains how to fully live each moment—to laugh more, to love with all your heart and to have no regrets.
---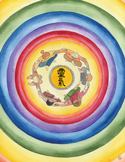 The Circle is Always Divinely Ordered
by Chellie Kammermeyer
Chellie describes her personal experience of becoming an ICRT Licensed Reiki Master Teacher.

---
Reiki and Tinnitus
by Cynthia Carlin
Read how Cynthia used Reiki to release fear and stress about her condition, which helped her sleep better and made it much easier to cope with the ear ringing.


---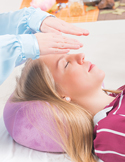 Anyone Can Learn Reiki
by David Goodearl
In this article, David celebrates the numerous benefits of Reiki that can be experienced by everyone.

---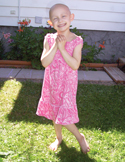 Coping with My Daughter's Diagnosis of Cancer
by Marie-Eve Senechal
Here Marie-Eve shares her experiences with Reiki and how it helped her work through a difficult family situation.

---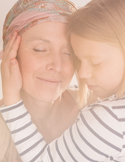 Reiki and Cancer
by Evelyn B. King (Formerly Evelyn Whiteside)
Having a Reiki practice can bring many meaningful experiences. In this article, Evelyn describes how Reiki has helped support cancer patients as they face this life-threatening illness.

---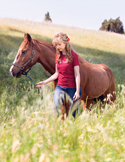 Reiki with Horses: They are the Teachers
by Kathleen Prasad
Horses innately help us to open our hearts so that we can access the limitless love that resides there. Here Kathleen shares her love of horses and the wonderful lessons she has learned from them.

---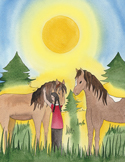 Lessons from Reiki Horses
by Mary Blake
Horses are smart and seem to have a natural understanding and appreciation for the human condition. In this story, Mary recounts how horses have directed her to areas that she needed to heal.

---
Reiki Stories
---
This is an exciting and valuable issue that will supply you with entertainment as well as quality information and instruction. If you have any suggestions on how the magazine could be improved, I'd be very happy to hear them.
The world is a wonderful place, filled with continual changes which bring with them a never ending supply of opportunities. May you grow in the ability to allow the wisdom of Reiki to guide how you create your life.
Love and peace to you and the world.
William Lee Rand,
President
Writers Guidelines
If you would like to write an article for the Reiki News Magazine,
please see our Writers Guidelines by clicking here.
Advertising
We are accepting some advertising in our magazine.
To learn more about how to advertise, please click here.