Reiki News Summer 2013
Reiki News Summer 2013
Summer 2013
Digital Version Available
Digital versions are available for online viewing only. Downloading and printing not available.
Once your purchase is complete please go to your profile page and click on the Digital Documents
tab, digital magazines are located lower down on the page. Advertisements are
out-of-date and may appear distorted or blurry but editorial material is not affected.
Honoring All Reiki Schools and Lineages
The Reiki News Magazine is a 80-page full color glossy magazine containing articles on every aspect of Reiki practice written by some of the most knowledgeable and experienced Reiki people on the planet. Below is a synopsis of the current issue.
Welcome . . .
to the Summer issue of the Reiki News Magazine. Our purpose in publishing the magazine is to provide you with inspiration as well as new ideas and techniques so your practice of Reiki can be more fulfilling and beneficial - to you as well as those you treat. By calling on Reiki to guide this process and by continually searching for the very best writers and giving them the freedom and encouragement to produce their best work, we remain focused on fulfilling that purpose. Check the amazing list of articles below. This issue is both exciting and practical!
Here is a list of the articles in this issue:
---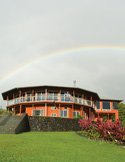 Waterfalls, Rainbows and Reiki
by Colleen Benelli
Taking time to be with other Reiki people is a wonderful way to heal and open more fully to the joy of life. In this article six teachers share Reiki with each other as they explore the beauty and sacredness of nature in a remote area of Maui.
---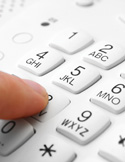 Reiki On Call
by Claire Johnston
Reiki can be administered in a very flexible way and this attribute allows it to be used in many different environments. In this article Claire explains how to use Reiki for house calls, in a hospital setting and during emergency situations.
---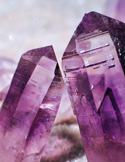 Reiki, Crystals and Children
by Maureen Dawn Healy
Children are fascinated by the shimmering, shining glow of crystals and have a natural understanding of the positive energies they contain. Here Maureen explains how to combine crystals with a Reiki session for children.
---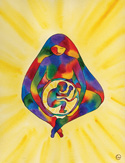 Reiki and the Miracle of a Human Life
by Jennifer Caragol, MD and Dawn Fleming
Bringing a child into the world is a sacred experience that sometimes has challenges. The challenge presented by infertility can be a difficult one to overcome. Read how persistence and Reiki created the healing necessary for Jennifer to give birth to a wonderful baby boy.

---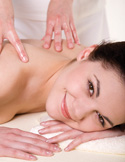 Reiki Massage
by Jo Brennan, LMT
Reiki works well in conjunction with other healing modalities, and in this article Jo explains how she combined her Reiki practice with her massage business. Step-by-step instructions are included.
---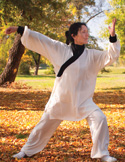 Reiki and Qigong
by Brian M. Dotson
Qigong is a Chinese moving meditation practice whose purpose is to develop and move life energy through your energy system. Here Brian shows how to how to combine Reiki with Qigong and includes instruction for a few exercises to enhance one's Reiki practice.

---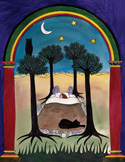 Reiki for Sleep
by Karen Harrison, Ed.S., LCPC, LMFT
A good night's rest is important for the healthy enjoyment of life. Yet, the Center for Disease Control reports that insomnia is a widely reported issue in the United States. In this article, Karen explains how she uses Reiki with a number of other techniques to improve the quality of sleep.

---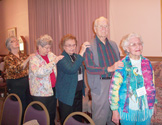 Introducing Reiki to Seniors
by Conrad Jestmore
The soothing, relaxing energy of Reiki can have many benefits for "golden agers." Conrad shares how he and his wife explained Reiki to seniors and shared a number of Reiki exercises with them.
---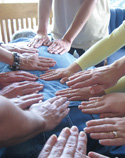 Creating Opportunities to Share Reiki
by Jeannette Stellato
Once you've gotten Reiki training, it's important to share Reiki with others. This article shows how to do this by creating a Reiki educational event. The author also gives detailed instructions on how to set up and operate a Reiki Share group.
---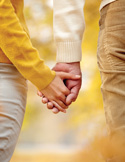 Reiki and Relationships
by Deb Karpek
Reiki can be life changing and this amount of change often affects those we are close to. Deb explains how the transformative effect of Reiki initially threatened her marriage, but in the end brought it to a whole new level.
---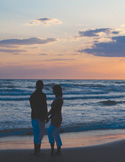 Healing Relationship Betrayals
by Victoria C. Leo, MA, CHT
Dating and relationships can be a source of great joy but if they end badly they can be devastating. Here, Victoria shares how to use Reiki to heal after the end of an unhealthy relationship and then how to use it to attract someone who is right for you.

---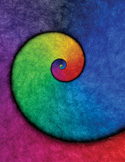 Five Tips for Going Deeper with Reiki
by Haley Steinhardt
With Reiki as with life, there is always a higher level to merge with, a deeper level to understand and a greater level of fulfillment to experience. In this article, Haley gives us some simple yet effective methods of opening more fully to the value Reiki has to offer.

---
Reiki Stories
---
This is an exciting and valuable issue that will supply you with entertainment as well as quality information and instruction. If you have any suggestions on how the magazine could be improved, I'd be very happy to hear them.
The world is a wonderful place, filled with continual changes which bring with them a never ending supply of opportunities. May you grow in the ability to allow the wisdom of Reiki to guide how you create your life.
Love and peace to you and the world.
William Lee Rand,
President