Reiki News Summer 2010
Reiki News Summer 2010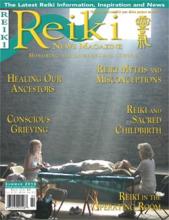 Spring 2010
Digital Version Available
Digital versions are available for online viewing only. Downloading and printing not available.
Once your purchase is complete please go to your profile page and click on the Digital Documents
tab, digital magazines are located lower down on the page. Advertisements are
out-of-date and may appear distorted or blurry but editorial material is not affected.
Honoring All Reiki Schools and Lineages
The Reiki News Magazine is a 80-page full color glossy magazine containing articles on every aspect of Reiki practice written by some of the most knowledgeable and experienced Reiki people on the planet. Below is a synopsis of the current issue.
Welcome . . .
to the Summer issue of the Reiki News Magazine. Our purpose in publishing the magazine is to provide you with inspiration as well as new ideas and techniques so your practice of Reiki can be more fulfilling and beneficial - to you as well as those you treat. By calling on Reiki to guide this process and by continually searching for the very best writers and giving them the freedom and encouragement to produce their best work, we remain focused on fulfilling that purpose. Check the amazing list of articles below. This issue is both exciting and practical!
Here is a list of the articles in this issue:
---
Into the Future—and the Past
by Marianne Streich
Reiki may bring about healing in clients and others beyond what we as practitioners may expect or know about. Marianne has learned that Reiki healing can also take place in the spirit world.
---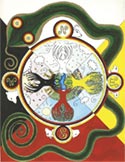 Reiki, Life Cycles, and the Four Directions
by Colleen Benelli
Like everything in the natural world, we humans are subject to life cycles. Being aware of these cycles allows us to accept where we are and to make the most of opportunities present in each one. Colleen explains the cycles and how to use Reiki to gain understanding of how they operate in your life.

---

Reiki in the Operating Room with Dr. Mehmet Oz
by Raven Keyes
After reluctantly agreeing to accompany a client into surgery, Raven found herself in the operating room with a famous surgeon. She describes the experience, the changes it has wrought in her life and the client's, and how it helped to open doors for Reiki support of others undergoing surgery.
---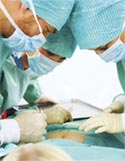 Reiki and Medicine
by William Lee Rand
William explores the way Reiki complements traditional medical modalities and the scientific validation for its effectiveness as an adjunct to procedures such as surgery, chemotherapy, and radiation.
---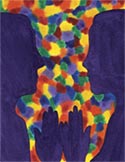 The Healing Relationship
by Brenda St Pierre
As a young nurse Brenda was fascinated by the "healing way" that certain persons seemed to have. Later in life, she embraced Reiki and began to explore the scientific basis for "healing relationships." Her article expresses her conclusions and includes a technique for cultivating the mindful state she feels facilitates such relationships.
---
Sacred Childbirth with Reiki™ Four Years Later
by Cori Nielsen
Fear around childbirth is causing more and more women to choose drugs in search of "pain-free" birth experiences. Cori shares her clients' experiences of a method of natural childbirth with Reiki that she developed, which addresses fear, attempts to reduce the reliance on drugs, and enhances the birth experience.
---

Conscious Grieving with Karuna Reiki®,
An Attunement of the Heart
by Paden Cormack
Karuna Reiki® showed Paden a way through her grief over the death of a friend to a place of acceptance and peace. She shares a Karuna Reiki® technique for grieving consciously that helped her through the grieving process.
---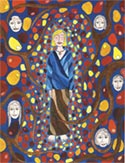 Healing Our Ancestors
by Laurelle Shanti Gaia
Values and beliefs that are passed from generation to generation have a profound effect on who we are and how we approach life. Laurelle writes about generational beliefs that have affected her and shares a technique for facilitating healing of false beliefs through the generations—present, past, and future.

---

Reiki Myths and Misconceptions
by Kathie Lipinski, RN, MSN, CH
Numerous myths and misconceptions have entered the practice of Reiki since it was introduced to the West. Kathie examines and dispels some of the more common ones.

---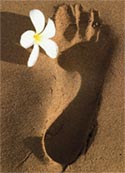 Reiki Meditation
by Jan Kendall
Jan shares the impact that combining Reiki and mediation has had on her life and describes an easy step-by-step meditation for beginners.
---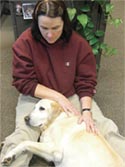 Reiki and Hector
by Sioux Strong
Sioux, a Master instructor for Guide Dogs for the Blind, tells of a Guide Dog's journey from the kennel of his puppyhood to his years of service and back again to his original kennel, where he experiences healing through Reiki and in "retirement" continues to serve and bless others.

---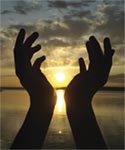 Reiki Works Anyway
by Nan Kratohvil
Feeling like an "outsider" because her experience of Reiki didn't include a sense of the energy in her hands or extra-sensory perceptions that many practitioners experience, Nan came to recognize her effectiveness as a practitioner and to acknowledge that it is the results of a Reiki session that matter, not what the practitioner experiences during the session.
---
Reiki Stories
Read the stories of people who have experienced the miracle-working power of Reiki.
---
This is an exciting and valuable issue that will supply you with entertainment as well as quality information and instruction. If you have any suggestions on how the magazine could be improved, I'd be very happy to hear them.
The world is a wonderful place, filled with continual changes which bring with them a never ending supply of opportunities. May you grow in the ability to allow the wisdom of Reiki to guide how you create your life.
Love and peace to you and the world.
William Lee Rand,
President