Reiki News Summer 2008
Reiki News Summer 2008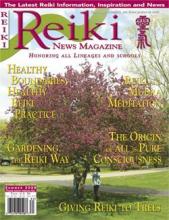 Summer 2008
Digital Version Available
Digital versions are available for online viewing only. Downloading and printing not available.
Once your purchase is complete please go to your profile page and click on the Digital Documents
tab, digital magazines are located lower down on the page. Advertisements are
out-of-date and may appear distorted or blurry but editorial material is not affected.
Honoring All Reiki Schools and Lineages
The Reiki News Magazine is a 80-page full color glossy magazine containing articles on every aspect of Reiki practice written by some of the most knowledgeable and experienced Reiki people on the planet. Below is a synopsis of the current issue.
Welcome . . .
to the Summer issue of the Reiki News Magazine. Our purpose in publishing the magazine is to provide you with inspiration as well as new ideas and techniques so your practice of Reiki can be more fulfilling and beneficial - to you as well as those you treat. By calling on Reiki to guide this process and by continually searching for the very best writers and giving them the freedom and encouragement to produce their best work, we remain focused on fulfilling that purpose. Check the amazing list of articles below. This issue is both exciting and practical!
Here is a list of the articles in this issue
---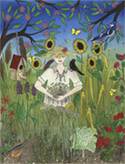 Gardening the Reiki Way
by Vicki Perkins
Practicing Reiki while gardening is good for both the garden and the gardener. Reiki teaches us not only to value all living things but also to recognize our kinship with them. In this article Vicki shows how Reiki can benefit every aspect of gardening from soil preparation to harvest.

---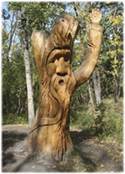 Giving Reiki to Trees
by Michael Allen
Trees love Reiki and thrive on it. They also give back by sharing their love, peace and healing. Drawing on his expert knowledge of trees, Michael explains how Reiki can improve the well-being of trees and those who care for them.
---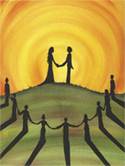 Creating a Reiki Ceremony
by Colleen Benelli
Creating Reiki ceremonies can be a wonderful extension of your Reiki practice. It allows the practitioner to plumb spiritual depths in search of ritual that resonates with the group one is working with. Ceremonies give participants an opportunity to connect with each other in meaningful ways and to draw on their combined inner strength to empower important events in their lives.
---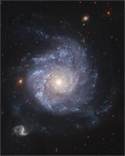 The Origin of All Is Pure Consciousness
by William Lee Rand
Science says that everything that exists came from the Big Bang, but can't tell us what caused the Big Bang or what came before it. In this article, William offers an explanation that links the creation of the Universe to the most meaningful part of who we are.
---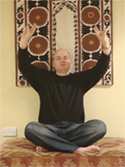 Reiki and Mudra Meditation
by Greg Westlake
Hand mudras to strengthen and seal in spiritual power have been in use for thousands of years. Used in combination with Reiki they can enhance one's healing energy and promote refined states of balance and peace. In this article Greg explains mudras and shows how to combine two important mudras with the Japanese Reiki Technique Hatsu Rei Ho.

---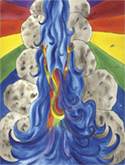 Clearing the Channel
by Patricia Mahaffey
Life carries with it the opportunity of continually opening to an ever-greater flow of well-being, abundance and happiness.If we are to experience this possibility, we must become aware of blocks we may have and allow them to be washed away. Patricia describes some potential blocks and shows how to let go of them.

---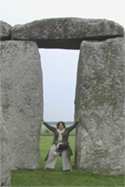 "No" Is a Complete Sentence
by Suzanna Dozd-Kowalski
Sometimes we need to say no to the demands of others, yet we may not do so for fear of their response. Knowing we have the right to say no without an explanation is a powerful truth. When claimed and used appropriately, saying no can release us from the unhealthy demands of others.
---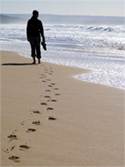 Healthy Boundaries, Healthy Reiki Practice
by Dawn Fleming
Establishing guidelines to govern interactions with clients helps to ensure that the needs of both the practitioner and the client are met in a healthy way. In this article Dawn shows how healthy professional boundaries can create the foundation for a successful Reiki practice and what may happen if the practitioner fails to create them.

---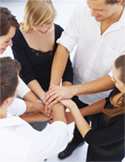 Reiki and Conflict Resolution
by Susan Bradford, Claudia Fischer, and Catherine Roche
Conflict is an inescapable part of our daily lives, but it is possible to deal with it in a healthy, loving and effective way. The authors explain various methods of conflict resolution, including an approach they have developed, and show how Reiki can enhance the process.

---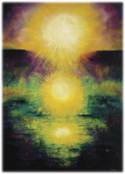 Waking up to the Wonder of Life with Reiki
by Mari Hall
With so many demands on our time, it is easy to lose touch with our ability to enjoy the beauty and wonder in life. Reiki can help us to slow down and value each moment. Mari gives us ideas and describes methods we can use to make sure we get the Reiki we need to stay in touch with our reason for being.

---
Reiki Stories
---
This is an exciting and valuable issue that will supply you with entertainment as well as quality information and instruction. If you have any suggestions on how the magazine could be improved, I'd be very happy to hear them.
The world is a wonderful place, filled with continual changes which bring with them a never ending supply of opportunities. May you grow in the ability to allow the wisdom of Reiki to guide how you create your life.
Love and peace to you and the world.
William Lee Rand,
President