Reiki News Spring 2021
Reiki News Spring 2021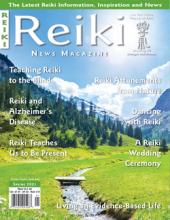 Spring 2021
Available in Digital and Hardcopy Versions
Please use the drop-down menu to choose the version you like. Digital versions are available for online
viewing only. Downloading and printing not available. Once your purchase is complete please go to your
profile page and click on the Digital Documents tab, digital magazines are located lower down on the page.
Honoring All Reiki Schools and Lineages
The Reiki News Magazine is a 80-page full color glossy magazine containing articles on every aspect of Reiki practice written by some of the most knowledgeable and experienced Reiki people on the planet. Below is a synopsis of the current issue.
Welcome..
to the Spring issue of the Reiki News Magazine. Our purpose in publishing the magazine is to provide you with inspiration as well as new ideas and techniques so your practice of Reiki can be more fulfilling and beneficial - to you as well as those you treat. By calling on Reiki to guide this process and by continually searching for the very best writers and giving them the freedom and encouragement to produce their best work, we remain focused on fulfilling that purpose. Check the amazing list of articles below. This issue is both exciting and practical!
Here is a list of the articles in this issue:
---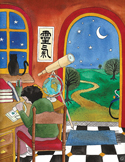 Living an Evidence-Based Life
by William Lee Rand

Many people believe and do what everyone else believes and does, and this can have some value. However, looking more deeply to discover the facts about what is taking place around you, and using what you observe to form an opinion, will allow you to live a life of greater safety, happiness, and success.
---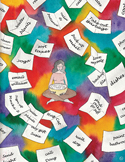 Reiki Teaches Us to Be Present
by Rose O'Connor

In this article, Rose shares a technique she learned from Laurelle Shanti Gaia that uses a Reiki method of organizing the activities in your day so that you stay present with each one as you accomplish it.
---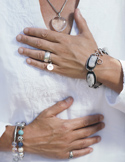 Whose Agenda Are You Living?
by Germaine De Peralta

After many years of dogmatically climbing a career ladder, illness helped the author realize she had been pursuing someone else's definition of success. By giving herself Reiki, she was guided to her authentic life path.
---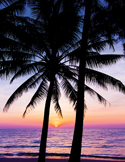 Reiki Attunements from Nature
by Cheri Wood

The natural world around us is filled with healing energy and in this article, Cheri shows how, by opening our hearts, we can easily be guided to receive wonderful gifts of love and joy from nature.
---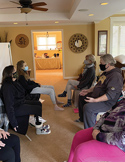 Increasing the Flow of Reiki Energy
by Karen K. Harrison

Karen presents solutions for Reiki practitioners or clients who do not feel Reiki energy flowing in their sessions. She explores why this might occur and suggests ways to increase the flow of Reiki energy.
---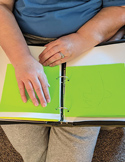 Teaching Reiki to the Blind
by Jennifer Brodigan

Here Jennifer describes her experience teaching Reiki to blind students and includes the innovations her students helped her create in her teaching style to accommodate their blindness.
---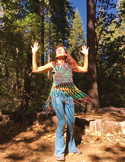 Dancing with Reiki
by Shekhina von Recklinghausen

Here the author explains ecstatic dance, which she has combined with Reiki, participating in online group sessions, and dancing by herself in nature.
---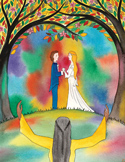 A Reiki Wedding Ceremony
by Mary Spohn

Here Mary shares how she developed a custom made Reiki wedding ceremony for two of her clients. She also explains how anyone can easily become a minister and perform legal weddings.
---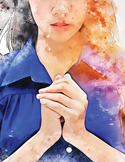 A Tale of Forgiveness
by Angela Deschesne

Angela describes how a friend with liver cancer used Reiki as part of her healing plan. Reiki guided her to the realization that anger was the cause of her illness and that forgiveness provided the healing she needed.
---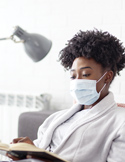 Reiki Helps Clients with COVID-19
by Dawn Fleming

Dawn has used Reiki to help people with COVID-19. In this article, she shares some of the more meaningful experiences she has had and also explains the protocols she has used.
---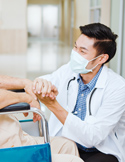 Reiki and Essential Surgery During the Pandemic
by Debra Di Nola, D.M.
Debra describes how she used Reiki to help her sister navigate through two essential surgical procedures during the pandemic.
---
Reiki in a Juvenile Temporary Detention Center
by Heather McCutcheon

In this article, Heather describes her experience teaching a Reiki class to some of the staff and residents at a juvenile center.

---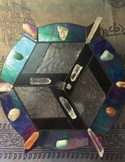 Reiki and Alzheimer's Disease
by Gina M. Gafford and David Patrick Thomas

Here the authors discuss their personal experiences with Alzheimer's disease and how Reiki provided a beautiful way to connect with their loved ones using compassion and love.
---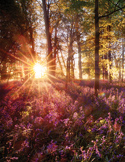 Healing Spirit Attachments
By Shannon Peck

Shannon found the spirit attachment training she received from her Reiki class was remarkably effective in releasing two unhealthy spirits from her client.

---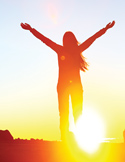 My Reiki Story
by Kimeiko Hotta Dover, M.Ed.

In this article, Kimeiko describes how Reiki helped her heal a traumatic relationship experience and how this lead to her becoming a dedicated Reiki Master Teacher.
---
This is an exciting and valuable issue that will supply you with entertainment as well as quality information and instruction. If you have any suggestions on how the magazine could be improved, I'd be very happy to hear them.
The world is a wonderful place, filled with continual changes which bring with them a never ending supply of opportunities. May you grow in the ability to allow the wisdom of Reiki to guide how you create your life.
Love and peace to you and the world.
William Lee Rand,
President
Writers Guidelines
If you would like to write an article for the Reiki News Magazine,
please see our Writers Guidelines by clicking here.
Advertising
We are accepting some advertising in our magazine.
Learn more about advertising.