Reiki News Spring 2019
Reiki News Spring 2019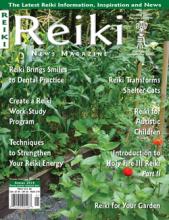 Spring 2019
Digital Version Available
Digital versions are available for online viewing only. Downloading and printing not available.
Once your purchase is complete please go to your profile page and click on the Digital
Documents tab, digital magazines are located lower down on the page.
Honoring All Reiki Schools and Lineages
The Reiki News Magazine is a 80-page full color glossy magazine containing articles on every aspect of Reiki practice written by some of the most knowledgeable and experienced Reiki people on the planet. Below is a synopsis of the current issue.
Welcome . . .
to the Spring issue of the Reiki News Magazine. Our purpose in publishing the magazine is to provide you with inspiration as well as new ideas and techniques so your practice of Reiki can be more fulfilling and beneficial - to you as well as those you treat. By calling on Reiki to guide this process and by continually searching for the very best writers and giving them the freedom and encouragement to produce their best work, we remain focused on fulfilling that purpose. Check the amazing list of articles below. This issue is both exciting and practical!
Here is a list of the articles in this issue:
---
Introduction to Holy Fire® III Part II
by William Lee Rand

This second part of the article contains additional insight into the fascinating role the ego plays in spiritual development and also includes a description of the levels of consciousness in the eighth through the twelfth heavens.

---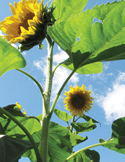 Reiki for Your Garden
by Jill Thiel

Jill shares how Reiki has supported her love of gardening. Reiki guided her to expand from backyard produce to constructing a winter greenhouse which produced such remarkable greens that chefs, co-ops, and others in the community noticed the exceptional quality.
---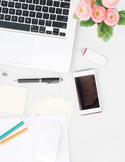 Reiki-on-the-Fly as a Life Management Tool
by Colleen Benelli and Robyn Benelli

In this article, Colleen and Robyn describe this technique and share how they use it for energetic and mental balance and provide examples of how it can be used to solve family issues as they arise.

---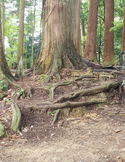 Four Techniques to Strengthen Your Reiki Energy
by Kevin Schoeninger

In this article, Kevin shares his insights about Reiki practice and includes techniques to strengthen your Reiki energy based on guidance from the Reiki energy, a survey of Reiki practitioners, traditional methods, meditation and other techniques.

---
The Shoemaker's Children
by Susan T. Blake

Some of us are often focused so strongly on giving Reiki to others, we forget to give ourselves Reiki. Susan discovered that her ability to provide Reiki for others increased when she remembered to give herself sessions.

---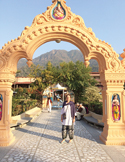 On the Road to Reiki
by Carolyn Chilton Casas

Carolyn describes her life including her background attending a metaphysical church from an early age and how things naturally lead her to become a writer and Reiki practitioner.

---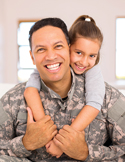 A Veteran's First Reiki Session
by Jeff Baird

Jeff shares the deep satisfaction he experienced while working with those who have served our country. Reiki brings them a peaceful relaxation that is often new to them, but for which they are grateful.

---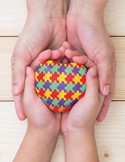 The Benefits of Reiki for Autistic Children
by Allison Batty-Capps, MA, MFT

Children who are on the autism spectrum often feel separate from others, making it difficult to communicate with them. In this article, the author shows how Reiki can be used to bridge this gap by helping them relax, feel safe and connect with another human being.
---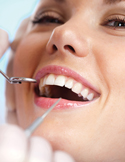 Reiki Brings Smiles to Dental Practice
by Sandy Charbonneau

While we as patients are aware of the stress encounter when going to the dentist, this article explains that this stress is felt by the dentist too, making Reiki appropriate for both patient and physician.

---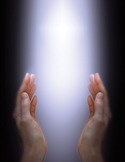 Create a Reiki Work-Study Program
by Karen K Harrison, LCPC, LCMFT, AASECT

In this article, Karen shares how she's run a Reiki work study program for the past 13 years with positive results for herself, her students and her clients. Include are instructions on how to set up your own program.

---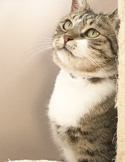 Reiki Transforms Shelter Cats
by Sarah Hauser

Because of their previous experience and treatment, cats at animal shelters have usually been traumatized. Their care requires special skills and, in this article, Sarah explains how Reiki plays an important role in their healing process.

---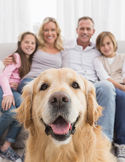 Animal Reiki Heals the Whole Family
by Kathleen Lester

Pets often mirror their human caretakers. If the caretaker has an unhealthy psychological condition, it often causes illness in the pet. Because of this, when treating pets, Reiki will often treat the caretaker as well. In this article, Kathleen shares her insights about this fascinating relationship.
---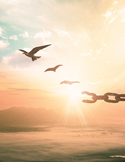 Spirit Attachment Release of Family Members and Close Friends, Part II
by Evelyn King

In a continuation from her article in the Winter 2018 issue, Evelyn gives examples of spirit release from family members and students, and describes the profound physical and emotional healings that took place.

---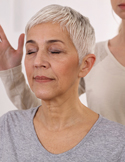 Can a Reiki Session Include a Psychic Reading?
by Monica Augustine

It is essential that Reiki practitioners understand the difference between giving a Reiki session and providing a psychic reading. In this article, Monica draws on her training and experience to explain the difference and how to know when and if to combine the two.
---
Fascinating Fascia
by Sarah Soltow

Facia, the bodies connective tissue is a crystalline piezoelectric structure that hold the bodies tissues, organs and muscles in place. It is sensitive to subtle energy and is just starting to be explored by medicine. It may pay an important role in how we sense and use Reiki energy.
---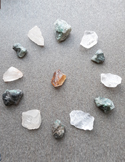 Stories from the Grid
by Renee Arledge

Renee's non-profit needed $250,000 a year for the next five years to keep the doors open. They set up a Reiki Grid and followed the directions and the next month received almost all of the money they needed. This wonderful Reiki success story can be an inspiration for all of us.
The world is a wonderful place, filled with continual changes which bring with them a never ending supply of opportunities. May you grow in the ability to allow the wisdom of Reiki to guide how you create your life.
Love and peace to you and the world.
William Lee Rand,
President
Writers Guidelines
If you would like to write an article for the Reiki News Magazine,
please see our Writers Guidelines by clicking here.
Advertising
We are accepting some advertising in our magazine.
To learn more about how to advertise, please click here.