Reiki News Spring 2016
Reiki News Spring 2016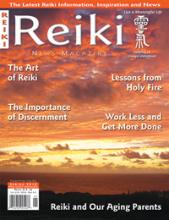 Spring 2016
Digital Version Available
Digital versions are available for online viewing only. Downloading and printing not available.
Once your purchase is complete please go to your profile page and click on the Digital Documents
tab, digital magazines are located lower down on the page. Advertisements are
out-of-date and may appear distorted or blurry but editorial material is not affected.
Honoring All Reiki Schools and Lineages
The Reiki News Magazine is a 80-page full color glossy magazine containing articles on every aspect of Reiki practice written by some of the most knowledgeable and experienced Reiki people on the planet. Below is a synopsis of the current issue.
Welcome . . .
to the Spring issue of the Reiki News Magazine. Our purpose in publishing the magazine is to provide you with inspiration as well as new ideas and techniques so your practice of Reiki can be more fulfilling and beneficial - to you as well as those you treat. By calling on Reiki to guide this process and by continually searching for the very best writers and giving them the freedom and encouragement to produce their best work, we remain focused on fulfilling that purpose. Check the amazing list of articles below. This issue is both exciting and practical!
Here is a list of the articles in this issue:
---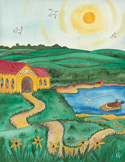 Work Less and Get More Done
by William Lee Rand
Some have the mistaken belief that working hard all the time is the only way to succeed. Fortunately, there is another work philosophy that produces better results and includes time for rest, relaxation and the enjoyment of life.
---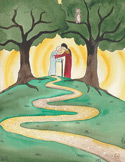 Reiki and Our Aging Parents and Loved Ones
by Colleen Benelli
We care about our parents and loved ones and want to help them. Reiki provides an opportunity to do this that is healing and comforting and is also a way to spend quality time with them.
---
Lessons from Holy Fire®
by Karen Harrison, LCPC, LCMFT, AASECT
In this article, Karen describes the special techniques she was guided to develop and the wonderful results her clients have received after adding Reiki to her professional counseling practice.

---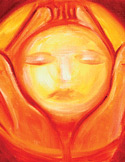 Long Distance Transformation
by Jeff Baird
An amazing healing experience introduced Jeff to the value of Reiki. This inspired him to take a Reiki class after which he began sending distance Reiki to those in need. In this article, he describes a number of his most memorable experiences.

---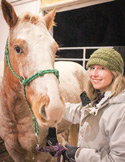 Receiving Reiki from Reiki Animals
by Pamela Allen-Leblanc
Animals understand and value Reiki often more than humans. It also appears that they have the ability to be attuned to Reiki and to give Reiki to others. Here Pamela describes healing experiences that have taken place. The article includes information about a scientific study that confirms the results.
---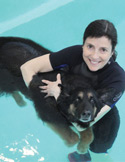 Reiki in the Water... With Dogs!
by Lynn Abbott, LVT
In this article, Lynn describes her professional experience as a veterinary technician, sharing Reiki with injured dogs in a hydrotherapy pool.

---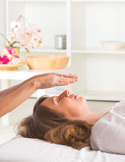 Sharing is Caring
by Pamela Guaicochea
Pamela describes the value she and others have received exchanging Reiki sessions in a Reiki share group.
---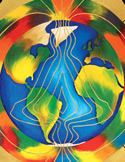 The Art of Reiki
by Gaia Orion
Gaia is the artist who illustrates our magazine. In this article she describes a few of her inspirational experiences and how it feels to be a Reiki artist. Examples of some of her art are included.
---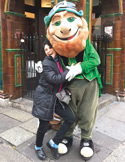 Reiki, Ireland, Leprechauns and Magic!
by Marsha R. Drozdoff, ACSW, LCSW
In this article, Marsha describes how the light of Reiki guided her through her fears of traveling alone and on to a journey of magic and self-discovery.

---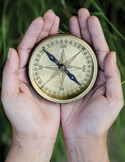 The Importance of Discernment on your Spiritual Path
by Patricia Williams
There are many experiences one can have when traveling the spiritual path. Patricia describes how to circumvent the distractions and illusions and move more quickly into a meaningful experience.

---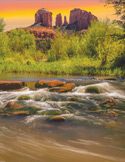 My Reiki Retreat Experience
by Debra Karpek
The Reiki Retreat can be a place of healing, learning and bonding. Here, Debra describes how she experienced all of these things and more.
---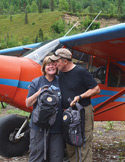 What Was I Thinking?
by Chellie Kammermeyer
This is an amazing Reiki adventure in which the author flies into the wilderness of Alaska to host a Reiki class. Her journey is filled with wonderful experiences of natural beauty found both in the countryside and within each of the students.
---
Reiki Stories
---
This is an exciting and valuable issue that will supply you with entertainment as well as quality information and instruction. If you have any suggestions on how the magazine could be improved, I'd be very happy to hear them.
The world is a wonderful place, filled with continual changes which bring with them a never ending supply of opportunities. May you grow in the ability to allow the wisdom of Reiki to guide how you create your life.
Love and peace to you and the world.
William Lee Rand,
President
Writers Guidelines
If you would like to write an article for the Reiki News Magazine,
please see our Writers Guidelines by clicking here.
Advertising
We are accepting some advertising in our magazine.
To learn more about how to advertise, please click here.