Reiki News Spring 2014
Reiki News Spring 2014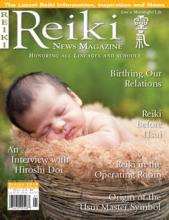 Spring 2014
Digital Version Available
Digital versions are available for online viewing only. Downloading and printing not available.
Once your purchase is complete please go to your profile page and click on the Digital Documents
tab, digital magazines are located lower down on the page. Advertisements are
out-of-date and may appear distorted or blurry but editorial material is not affected.
Honoring All Reiki Schools and Lineages
The Reiki News Magazine is a 80-page full color glossy magazine containing articles on every aspect of Reiki practice written by some of the most knowledgeable and experienced Reiki people on the planet. Below is a synopsis of the current issue.
Welcome . . .
to the Spring issue of the Reiki News Magazine. Our purpose in publishing the magazine is to provide you with inspiration as well as new ideas and techniques so your practice of Reiki can be more fulfilling and beneficial - to you as well as those you treat. By calling on Reiki to guide this process and by continually searching for the very best writers and giving them the freedom and encouragement to produce their best work, we remain focused on fulfilling that purpose. Check the amazing list of articles below. This issue is both exciting and practical!
Here is a list of the articles in this issue:
---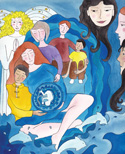 Birthing Our Relations
by Tonya McLaughlin
Giving birth or assisting others to do so brings us into direct contact with the source of life and can empower us to live our lives with greater gratitude and humility. Tonya describes her experiences with this process and shows how Reiki can help a mother tap into her power within.
---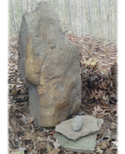 A Reiki Burial
by Terri Heiman
As a life on Earth comes to an end, Reiki can smooth the transition to the next world. In this article, Terri describes the amazing experiences she had helping with the burial of a close friend.

---
Reiki and Bullying
by Heidi Mentink
Bullying can be traumatic and life altering for a child and the emotional scars from such experiences can continue into adulthood. However, Reiki offers a fresh and positive approach to addressing this problem.

---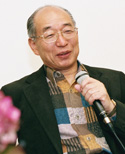 Interview with Hiroshi Doi
by William Lee Rand
Doi Sensei has revised his book, "Iyashino Gendai Reiki Ho," which was out of print for ten years and is being republished this Spring. The interview focuses on the revised edition and its important ideas.

---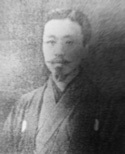 Reiki Before Usui
by William Lee Rand
Many think that Usui Sensei was the first to use Reiki, but Reiki energy had been in use for spiritual development and healing long before Usui Sensei discovered it. This article provides researched facts to create a clearer understanding of the history of Reiki.
---
Origin of the Usui Reiki Master Symbol
by William Lee Rand
In the West, the Usui DKM Master symbol has always been part of Usui Reiki, but new information reveals that this symbol wasn't used by Usui Sensei or Hayashi Sensei. In this article, William explains when it was introduced and provides other important information about its history.
---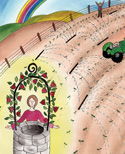 You Gave Reiki to WHAT?
by Rosie Pearson
Reiki will provide help for more than just living beings. In this article, Rosie describes her experiences using Reiki on inanimate objects and in a variety of situations with remarkable results.

---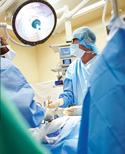 Reiki In The Operating Room
by Ken Egbert
There are many physical as well as psychological issues one must deal with when facing an operation. Through personal experience, Ken describes how Reiki can provide comfort and healing during medical procedures.

---
Defining Your Reiki Practice: Part II,
Introducing Reiki to Medical Personnel
by Colleen Benelli
Getting a Reiki program started in a hospital or other medical setting is a way to provide Reiki to those who really need it. In this article, Colleen describes how to talk to medical personnel in a way that will help them understand and appreciate its value.
---

"Vision Can be Reality": Highlights from
the 2013 Reiki Rays of Hope for Caregivers
by Kathie Lipinski, RN, MSN; Judy McCracken, M.Ed; Jane Van De Velde, DNP, RN
Reiki is playing an increasing role in caregiving. This annual conference is a focal point for those in this field to share experiences and skills. In this article three leaders describe what happened and share some of the important information.
---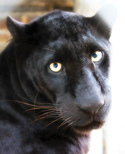 Animals, Reiki and Reiju
by Kathleen Prasad
Animals are more aware and wiser than humans in many important ways. If we are to share Reiki with them in meaningful ways, it's important that we take time to carefully tune in to their energy and merge with the beauty and grace of their world.
---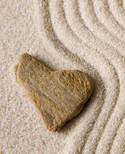 How to Gain Confidence in
Your Relationship with Reiki?
by Laurelle Shanti Gaia
Learning to be a Reiki practitioner and teacher involves more than just taking classes. It must also be accompanied with practice giving Reiki to others and also receiving sessions. Here Laurelle explains why the use of Reiki to strengthen and prepare your energy field is necessary before taking the next class.
---
Reiki Stories
---
This is an exciting and valuable issue that will supply you with entertainment as well as quality information and instruction. If you have any suggestions on how the magazine could be improved, I'd be very happy to hear them.
The world is a wonderful place, filled with continual changes which bring with them a never ending supply of opportunities. May you grow in the ability to allow the wisdom of Reiki to guide how you create your life.
Love and peace to you and the world.
William Lee Rand,
President