Reiki News Spring 2010
Reiki News Spring 2010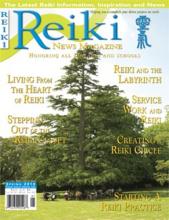 Spring 2010
Digital Version Available
Digital versions are available for online viewing only. Downloading and printing not available.
Once your purchase is complete please go to your profile page and click on the Digital Documents
tab, digital magazines are located lower down on the page. Advertisements are
out-of-date and may appear distorted or blurry but editorial material is not affected.
Honoring All Reiki Schools and Lineages
The Reiki News Magazine is a 80-page full color glossy magazine containing articles on every aspect of Reiki practice written by some of the most knowledgeable and experienced Reiki people on the planet. Below is a synopsis of the current issue.
Welcome . . .
to the Spring issue of the Reiki News Magazine. Our purpose in publishing the magazine is to provide you with inspiration as well as new ideas and techniques so your practice of Reiki can be more fulfilling and beneficial - to you as well as those you treat. By calling on Reiki to guide this process and by continually searching for the very best writers and giving them the freedom and encouragement to produce their best work, we remain focused on fulfilling that purpose. Check the amazing list of articles below. This issue is both exciting and practical!
Here is a list of the articles in this issue:
---
The Best Remedy
by Marianne Streich
Many new practitioners question their Reiki abilities. Marianne shares her personal journey from uncertainty to confidence and gives her perspective on the best remedy for overcoming self-doubt.
---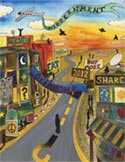 Reiki Clarifies Opinions
by Colleen Benelli
We are constantly exposed to attempts by others to influence our thoughts and actions. If we are to live meaningful and effective lives, we must develop a dependable way of determining what is real for us. Reiki can help us to clarify our beliefs and opinions.

---
Living from the Heart of Reiki
by William Lee Rand
Reiki is a healing energy that can be continually strengthened and refined. Its higher potential is located within the heart and, once activated, it can bring the miraculous blessing of love into every area of life.
---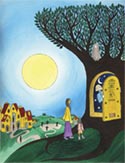 Fearless Reiki, Stepping Out of the Reiki Closet
by Laurelle Shanti Gaia
Unfounded fear is often the reason practitioners don't talk about Reiki with others. Laurelle describes the illusions fear can create and explains the tremendous value that can come from sharing information, even when we are uncertain about how it will be received.

---
The Courage to Walk Through Doors
by Conrad Jestmore
Shelter animals have often been exposed to debilitating trauma. Through the patient use of Reiki, Conrad discovered that even the most injured animals can recover and lead normal lives.

---

Reiki and Your Loving Connections with Others
by Sylvia M. DeSantis, M.A.
Lessons learned from her pets have shown Sylvia how Reiki can help create wonderfully loving connections with others.

---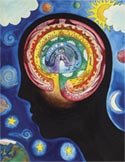 Reiki and the Labyrinth
by Robin Fuerst
Meditating while walking a labyrinth can release one from old patterns and open doors to higher consciousness. Combining Reiki with this ancient tradition can enhance the experience and increase the therapeutic value of the meditation.
---

A Journey to Happiness and Spiritual Maturity
by Christina Bjergo
A meaningful dream leads to Reiki and a deeper understanding of the connection between heaven and earth.

---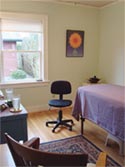 Starting a Reiki Practice: Business Basics
by Marianne Streich
Creating and maintaining a successful Reiki practice depends not only on your abilities as a practitioner, but also on your business acumen. Understanding the basic steps in establishing a Reiki business will help get your practice off to a strong start.

---

Become an Approved Continuing Education Provider
by Dawn Fleming
Providing continuing education credits is a valuable service that will increase your Reiki class enrollments. Dawn explains the application process and how to improve your chances of receiving approval.

---

Service Work and Reiki
by Deb Karpek
Providing free Reiki treatments to those in need can be a blessing for both the client and the practitioner. Deb shows how she shares her Reiki gifts in a healthy and meaningful way.
---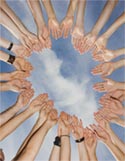 Creating a Reiki Circle for Your Community
by Eileen Dey, M.A.
Many benefits can come from creating a Reiki Circle. This article gives the practical steps necessary to start and operate one.
---
Reiki Stories
Read the stories of people who have experienced the miracle-working power of Reiki.
---
This is an exciting and valuable issue that will supply you with entertainment as well as quality information and instruction. If you have any suggestions on how the magazine could be improved, I'd be very happy to hear them.
The world is a wonderful place, filled with continual changes which bring with them a never ending supply of opportunities. May you grow in the ability to allow the wisdom of Reiki to guide how you create your life.
Love and peace to you and the world.
William Lee Rand,
President