Reiki News Spring 2009
Reiki News Spring 2009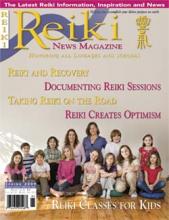 Spring 2009
Digital Version Available
Digital versions are available for online viewing only. Downloading and printing not available.
Once your purchase is complete please go to your profile page and click on the Digital Documents
tab, digital magazines are located lower down on the page. Advertisements are
out-of-date and may appear distorted or blurry but editorial material is not affected.
Honoring All Reiki Schools and Lineages
The Reiki News Magazine is a 80-page full color glossy magazine containing articles on every aspect of Reiki practice written by some of the most knowledgeable and experienced Reiki people on the planet. Below is a synopsis of the current issue.
Welcome . . .
to the Spring issue of the Reiki News Magazine. Our purpose in publishing the magazine is to provide you with inspiration as well as new ideas and techniques so your practice of Reiki can be more fulfilling and beneficial - to you as well as those you treat. By calling on Reiki to guide this process and by continually searching for the very best writers and giving them the freedom and encouragement to produce their best work, we remain focused on fulfilling that purpose. Check the amazing list of articles below. This issue is both exciting and practical!
Here is a list of the articles in this issue:
---
Choosing Compassion
by Marianne Streich
Marianne explores the potential hazards of identifying with the client's pain or discomfort and the importance of approaching a treatment from a place of compassion.
---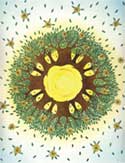 Reiki Creates Optimism in Stressful Times
by Colleen Benelli
Reiki helped Colleen to remain optimistic through a difficult year. In this article she discusses the effect optimism has in bringing about positive outcomes, not only for us as individuals, but also for the entire planet.
---

Just for today... I will not worry
by Jane Abramowitz
Focusing on this Reiki ideal helped Jane through a trying time surrounding her father's death. She shares how it helped and continues to assist her in her daily life.
---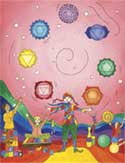 Reiki Kids
by Liz Desmarais and Julie Sheehan
Liz and Julie describe a program they have developed for teaching Reiki to children that makes use of experiential activities to reinforce the Reiki ideals and the practice of Reiki.
---

Reiki in a Hospital Setting
by Gerard Ham
With 300 Reiki volunteer hours under his Reiki hands, Gerard Ham has a lot to share about giving Reiki in a hospital oncology unit.
---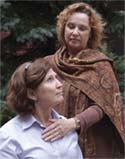 Developing a Reiki Program at Maine Medical Center
by Patricia Keene
Patricia reports on the founding and unfolding of a Reiki program that certifies hospital staff as Level I and II practitioners and makes Reiki available to patients and families.

---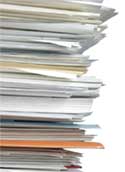 Documenting Reiki Sessions
by Jane Van De Velde, RN, DNP
As we strive to raise the level of professionalism in our field, it becomes increasingly important that we document Reiki sessions adequately. Jane takes the mystery out of documentation by explaining the purposes served, the basics of the process, and commonly used formats.

---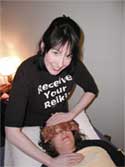 Taking Reiki on the Road
by Eileen Dey
Eileen and fellow members of the Reiki Fellowship have developed a cooperative system for giving Reiki at events such as fairs and festivals. They have also taken their efforts into the corporate world. She explains the procedures they have established and what they have learned.

---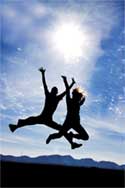 Reiki and Twelve Step Recovery
by Donna Gaines, Ph.D., LMSW
Noting how compatible Reiki and the Twelve Step traditions are, Donna shares how Reiki helped lead her into recovery, accelerated the recovery process for her, and inspired her to use Reiki to heal others.

---
Healing the Wounds of Drug Addiction
by Claudia Bonney
Uprooted from her home and a beloved Reiki job, Claudia's transition to a new home brought unexpected blessings in the form of an opportunity to give Reiki to women in a drug treatment program.
---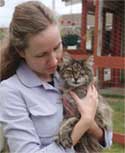 Five Reiki Lessons from my Animal Teachers
by Kathleen Prasad
Kathleen initially learned Reiki so she could treat herself. Her dog, Dakota, taught her that Reiki benefits animals and launched her on a journey that has connected her to many critters. In this article she shares some of the lessons she has learned.

---

Pets Respond to Reiki
by Ursula Janiga-Price
As members of our families, pets want and need Reiki just as much as our human family members. Ursula suggests ways to incorporate Reiki for our pets into the life of a busy family.
---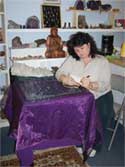 What to Do After Class
by Kathie Lipinski, RN, MSN, CH
Kathie gives specific suggestions for newly trained practitioners to help them build on the skills they have learned in class and increase their confidence, knowledge and practice of Reiki.
---

Opportunities in 2009
by Mari Hall
Mari invites us to return to the heart of Reiki and from that space of love ask ourselves what opportunities we can create in 2009 to support the Reiki community.
---
Reiki Eases Pain of Loss
by Deb Karpek
Deb used Reiki to ease shock and grief and bring healing to her whole family in the days and months following an accident that took her sister-in-law's life.
---
Reiki Stories
---
This is an exciting and valuable issue that will supply you with entertainment as well as quality information and instruction. If you have any suggestions on how the magazine could be improved, I'd be very happy to hear them.
The world is a wonderful place, filled with continual changes which bring with them a never ending supply of opportunities. May you grow in the ability to allow the wisdom of Reiki to guide how you create your life.
Love and peace to you and the world.
William Lee Rand,
President