Reiki News Fall 2021
Reiki News Fall 2021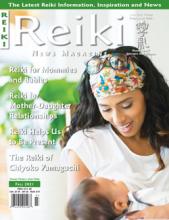 Fall 2021
Available in Digital and Hardcopy Versions
Please use the drop-down menu to choose the version you like. Digital versions are available for online
viewing only. Downloading and printing not available. Once your purchase is complete please go to your
profile page and click on the Digital Documents tab, digital magazines are located lower down on the page.
Honoring All Reiki Schools and Lineages
The Reiki News Magazine is a 80-page full color glossy magazine containing articles on every aspect of Reiki practice written by some of the most knowledgeable and experienced Reiki people on the planet. Below is a synopsis of the current issue.
Welcome..
to the Fall issue of the Reiki News Magazine. Our purpose in publishing the magazine is to provide you with inspiration as well as new ideas and techniques so your practice of Reiki can be more fulfilling and beneficial - to you as well as those you treat. By calling on Reiki to guide this process and by continually searching for the very best writers and giving them the freedom and encouragement to produce their best work, we remain focused on fulfilling that purpose. Check the amazing list of articles below. This issue is both exciting and practical!
Here is a list of the articles in this issue:
---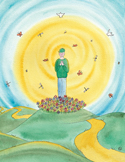 Reiki Helps Us to Be Present
by William Lee Rand
Being present is an important part of spiritual practice. In this article William describes the benefits of being present and how to use Reiki to maintain this state of mind.
---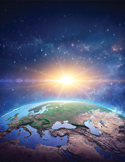 Earth, the First Heaven—Part One
by Colleen Benelli
Colleen explains that while duality exists on Earth and humans have a dual nature, Reiki can give us the tools to embrace duality and be the change we wish to see in the world.

---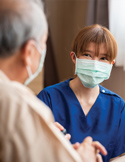 Reiki in a Hospital Setting
By Sharon Yeskel, B.A.
Sharon describes volunteering at a hospital Reiki program and how it led to a full-time paid position; she includes meaningful examples of patient experiences.

---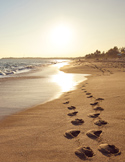 Reiki Heals a Relationship
By Germaine De Peralta
Using Reiki, Germaine healed a past relationship, moving from pain to compassion, forgiveness, and gratitude, and transforming her life on many levels.

---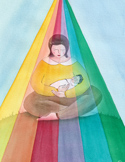 Reiki for Mommies and Babies
By Marsha R. Drozdoff
Pregnancy and child birth is a wonderful experience that can also contain challenging situations. In this article Marsha shows how Reiki can be used to make everything go more smoothly for all concerned.
---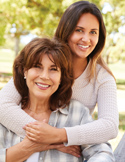 Reiki for Mother Daughter-Relationships
By Karen K. Harrison, LCPC, LCMFT, AASECT
Karen found Reiki a source of stability and guidance when she experienced challenges in her relationship with her daughter. Here, she shares examples and the solutions which worked for her.
---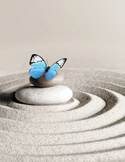 Grounded in Reiki
By Pamela Friers
While experiencing a difficult year, Pamela found Reiki to be a catalyst for discovering her best life and how Reiki always brings you awareness and answers if you sit and listen to its messages.
---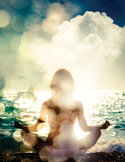 My Journey to Reiki Healed My Life
By Aimee Cringan
In this article, Aimee describes her imbalanced childhood, including how suppressing emotional pain led to illness. Eventually she found Reiki which brought balance to her life.
---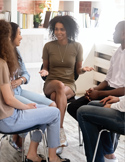 Teaching Reiki in Person, Once Again
By Carolyn Chilton Casas
Carolyn describes her joy at being able to resume teaching in-person Reiki classes outdoors, after spending a challenging pandemic year teaching online.

---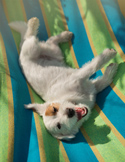 The Advantages of Distant Reiki for Animals
By Kathleen L. Johnson, M.A.
Kathleen shares the experience that led her to use only distant Reiki with animals and lists some advantages that doing this provides for the animals, their caretakers, and the Reiki practitioner.
---
Reiki Helps Animals Transition
By Angela Vernola
Reiki can help us during and after the difficult time of a pet's transition. Angela shares how Reiki supported both their pet and his human family.

---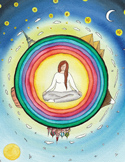 Traveling Worldwide with Reiki
by Kulia Selwyn
Kulia describes her amazing experiences sharing Reiki with others as she traveled the world.

---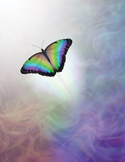 The Gift of Spirit Release
by Monica Augustine
Here, Monica recounts her first spirit release experience and describes the benefits this technique can create for others.

---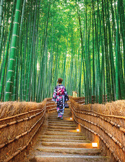 The Reiki of Chiyoko Yamaguchi
By Amanda Jayne
Amanda describes her relationship with Chiyoko Yamaguchi, who learned Reiki from Hayashi Sensei and who was her friend and Japanese Reiki teacher.

---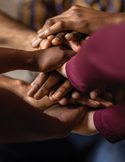 Reiki Can Heal Racial Bias
By Brett Bevell
In this article, Brett explains how Reiki revealed his racial consciousness and helped to heal his racial bias. He provides techniques to facilitate these results.
---
This is an exciting and valuable issue that will supply you with entertainment as well as quality information and instruction. If you have any suggestions on how the magazine could be improved, I'd be very happy to hear them.
The world is a wonderful place, filled with continual changes which bring with them a never ending supply of opportunities. May you grow in the ability to allow the wisdom of Reiki to guide how you create your life.
Love and peace to you and the world.
William Lee Rand,
President
Writers Guidelines
If you would like to write an article for the Reiki News Magazine,
please see our Writers Guidelines by clicking here.
Advertising
We are accepting some advertising in our magazine.
Learn more about advertising.