Reiki News Fall 2018
Reiki News Fall 2018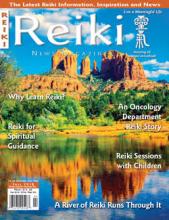 Fall 2018
Digital Version Available
Digital versions are available for online viewing only. Downloading and printing not available.
Once your purchase is complete please go to your profile page and click on the Digital Documents
tab, digital magazines are located lower down on the page. Advertisements are
out-of-date and may appear distorted or blurry but editorial material is not affected.
Honoring All Reiki Schools and Lineages
The Reiki News Magazine is a 80-page full color glossy magazine containing articles on every aspect of Reiki practice written by some of the most knowledgeable and experienced Reiki people on the planet. Below is a synopsis of the current issue.
Welcome . . .
to the Fall issue of the Reiki News Magazine. Our purpose in publishing the magazine is to provide you with inspiration as well as new ideas and techniques so your practice of Reiki can be more fulfilling and beneficial - to you as well as those you treat. By calling on Reiki to guide this process and by continually searching for the very best writers and giving them the freedom and encouragement to produce their best work, we remain focused on fulfilling that purpose. Check the amazing list of articles below. This issue is both exciting and practical!
Here is a list of the articles in this issue:
---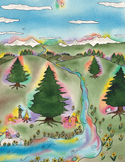 A River of Reiki Runs Through It
by William Lee Rand

Reiki is like a river; it brings life to all it touches and continues to grow as it flows along. This article explains how Reiki has continued to develop since introduced by Usui Sensei and how evolution is likely to continue.
---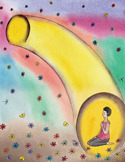 Reiki for Spiritual Guidance
by Colleen Benelli

Here Colleen explains how Reiki will help you live purposefully; it will help you develop active and divine listening, discernment and give divine guidance to help you in your daily life.
---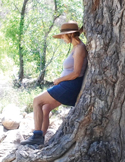 How Reiki Empowered Me and My Healing Practice
by Alexandria L. Thomas

Alexandria describes how Reiki provides her with specific healing prayers to give to her Reiki clients and how it empowered her nature listening skills to hear messages from a tree about a new home.
---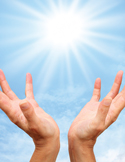 How Reiki Enhanced My Life Immeasurably
by Carolyn Chilton Casas
"Reiki is a gift of grace. I did not search it out, and yet, it found its way into my life. Now my life has a new purpose and I am filled with gratitude."


---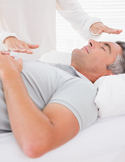 Why Learn Reiki?
by Chellie Kammermeyer
A significant question for both student and teacher, Chellie reveals why she decided to learn Reiki and how asking students this question promotes introspection.

---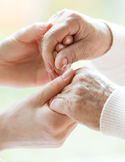 An Oncology Department Reiki Story
by Jennifer Brodigan
Jennifer shares how she persistently felt spiritual nudging to create a Reiki program at her local hospital and how, when she finally accepted the challenge, Reiki seemed to resolve many hurdles and obstacles.

---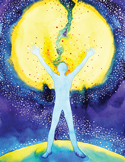 Holy Fire Reiki Helps Heal Disabling Conditions
by Jessica Hitch
Over time, Holy Fire Reiki® helped Jessica reduce the crippling pain of rheumatoid arthritis and effects of Lyme disease and progress from using a wheelchair to walking on her own and even hiking!

---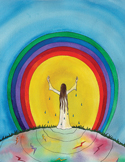 Transforming Emotions with Reiki
by Karen Harrison, LCPC, LCMFT, AASECT
Unresolved emotional distress plays a significant role in most of life's difficulties. Fortunately, Reiki can be used to heal our emotional issues and transform them into healthy experiences. This article shows how to do it.

---
Reiki Sessions with Children
by Marie–Eve Senechal
Marie-Eve describes her Reiki experiences with children, who have a natural understanding of Reiki and easily love and accept it, and gives a list of suggestions to ensure successful sessions.

---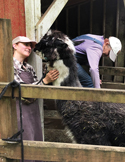 Reiki with Llamas
by Sandy Charbonneau
Llamas have brought joyful experiences to Sandy's family through their amazing ability to respond to telepathy and body language and readily accept Reiki energy when it is offered.

---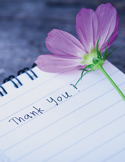 Thank You, Mom
by Tracey Sullivan
In this article, Tracey describes her spiritual journey with her mother and how the loving presence of Reiki helped them come full circle to reach common ground.


---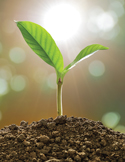 Allowing Room for Reiki to Grow
by Jeff Baird
Here the author describes trying and leaving many different jobs until he finally embraced his true calling as a healer in a full-time Reiki practice.


---
Reiki, a Sacred Practice
by Shannon Peck
Shannon describes how Reiki, as a daily sacred practice, helped her connect more deeply to life and profound healing possibilities.
---
This is an exciting and valuable issue that will supply you with entertainment as well as quality information and instruction. If you have any suggestions on how the magazine could be improved, I'd be very happy to hear them.
The world is a wonderful place, filled with continual changes which bring with them a never ending supply of opportunities. May you grow in the ability to allow the wisdom of Reiki to guide how you create your life.
Love and peace to you and the world.
William Lee Rand,
President
Writers Guidelines
If you would like to write an article for the Reiki News Magazine,
please see our Writers Guidelines by clicking here.
Advertising
We are accepting some advertising in our magazine.
To learn more about how to advertise, please click here.