Reiki News Fall 2017
Reiki News Fall 2017
Fall 2017
Digital Version Available
Digital versions are available for online viewing only. Downloading and printing not available.
Once your purchase is complete please go to your profile page and click on the Digital Documents
tab, digital magazines are located lower down on the page. Advertisements are
out-of-date and may appear distorted or blurry but editorial material is not affected.
Honoring All Reiki Schools and Lineages
The Reiki News Magazine is a 80-page full color glossy magazine containing articles on every aspect of Reiki practice written by some of the most knowledgeable and experienced Reiki people on the planet. Below is a synopsis of the current issue.
Welcome . . .
to the Fall issue of the Reiki News Magazine. Our purpose in publishing the magazine is to provide you with inspiration as well as new ideas and techniques so your practice of Reiki can be more fulfilling and beneficial - to you as well as those you treat. By calling on Reiki to guide this process and by continually searching for the very best writers and giving them the freedom and encouragement to produce their best work, we remain focused on fulfilling that purpose. Check the amazing list of articles below. This issue is both exciting and practical!
Here is a list of the articles in this issue:
---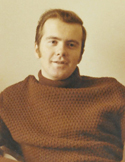 The Man Behind the Master, An Intimate Interview with William Lee Rand, Part I
by Joan W. Maute
Every wonder what William is really like? In this interview, he describes many of his childhood experiences and how he first learned about Reiki as a young man.

---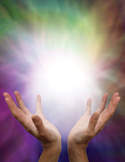 The Value of Reviewing Reiki Classes
by Carolyn Musial
Why would anyone want to review a class? In this article, you'll discover that by reviewing a Reiki class, your Reiki energy will be strengthened and Reiki will present itself to you in more meaningful ways, which will lead you into a more deeply healed life.
---
Wholistic Teaching
by Tonya McLaughlin
There is a way of allowing Reiki to teach a class in which each student receives the multidimensional healing energy needed to bring all of one's parts together to form the whole. In this article, Tonya shows how to let go and trust in the amazing value Reiki has to offer.
---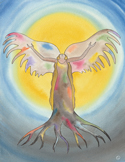 Roots and Wings, The Role of the Reiki Teacher
by Kathleen L. Johnson, M.A., CCH
When we teach a Reiki class, the students learn as much from what is said as from the healing energy that flows through and around the teacher and out to the students. The loving blessings that are part of this process are healing for the teacher as well. This is a glorious process that is available to all who are guided to be part of it.
---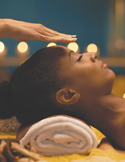 Improving the Value of your Reiki Practice, Part I: Reiki Sessions
by Karen Harrison, LCPC, LCMFT, AASECT
In this article, Karen describes important techniques and inner states that add meaning and purpose to your Reiki sessions. Being in the flow of Reiki allows us to become better facilitators for our clients and to better provide them with the benefits that they seek.
---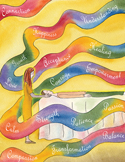 A Gesture of Love, Why Healing Yourself is the Greatest Gift You Can Give
by Jessica Gammell-Bennett
In this article, Jessica explains why we must take responsibility for our own healing first so that not only are we helped, but the gift of healing we provide others will be of greater value.

---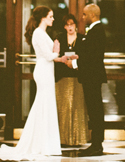 Officiate Ceremonies with Reiki
by Colleen Benelli and Robyn Benelli
Reiki is an ideal energy to use with any ceremony. In this article, the authors show how to weave it into your special event, making it even more uplifting, sacred and healing.

---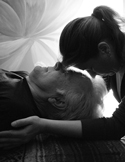 Reiki and Compassion for the Dying
by Gina M. Gafford
Reiki is a loving and beautiful way to connect with people who are dying. Here Gina shows how to do this and includes many examples.

---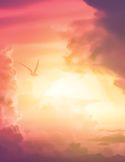 Reiki Helps to Heal a Lost Soul
by Marie-Eve Senechal
Sometimes the cause of a problem is more than what is going on with the client; it can also involve the need to release a spirit. In this article, Marie-Eve describes how she helped a person who died come to grips with this reality and go to the light.
---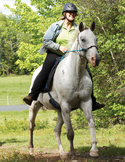 Reiki and Concussions
by Pam Allen-Leblanc
A concussion can be a serious injury even when it doesn't seem like it. In addition to receiving medical care, Reiki is an important addition to the healing process.

---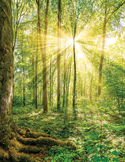 The Secret, Sexual Molestation and the Healing Light of Reiki
by Chellie Kammermeyer
This personal violation happens more frequently than is reported. In this article, Chellie describes her experience and how Reiki helped her with the healing process.

---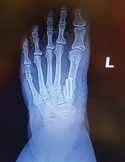 Reiki Complements Foot Surgery
by Beth Price
Foot surgery requires preparation and Reiki is a great place to start. It can also be used during and especially after surgery to facilitate the best outcome. In this article, Beth relates how Reiki helped her with her foot surgery experience.

---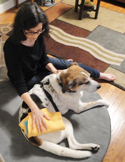 Animals in Pain, Reiki to the Rescue
by Lynn Abbott, LVT
Reiki is excellent for pain and animals have a natural understanding of Reiki, making it a wonderful method of care for them. In this article, Lynn explains how to provide relief and healing for our beloved pets.

---
Reiki Stories
---
This is an exciting and valuable issue that will supply you with entertainment as well as quality information and instruction. If you have any suggestions on how the magazine could be improved, I'd be very happy to hear them.
The world is a wonderful place, filled with continual changes which bring with them a never ending supply of opportunities. May you grow in the ability to allow the wisdom of Reiki to guide how you create your life.
Love and peace to you and the world.
William Lee Rand,
President
Writers Guidelines
If you would like to write an article for the Reiki News Magazine,
please see our Writers Guidelines by clicking here.
Advertising
We are accepting some advertising in our magazine.
To learn more about how to advertise, please click here.
SaveSave
Save