Reiki News Fall 2012
Reiki News Fall 2012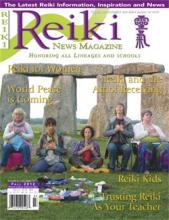 Fall 2012
Digital Version Available
Digital versions are available for online viewing only. Downloading and printing not available.
Once your purchase is complete please go to your profile page and click on the Digital Documents
tab, digital magazines are located lower down on the page. Advertisements are
out-of-date and may appear distorted or blurry but editorial material is not affected.
Honoring All Reiki Schools and Lineages
The Reiki News Magazine is a 80-page full color glossy magazine containing articles on every aspect of Reiki practice written by some of the most knowledgeable and experienced Reiki people on the planet. Below is a synopsis of the current issue.
Welcome . . .
to the Fall issue of the Reiki News Magazine. Our purpose in publishing the magazine is to provide you with inspiration as well as new ideas and techniques so your practice of Reiki can be more fulfilling and beneficial - to you as well as those you treat. By calling on Reiki to guide this process and by continually searching for the very best writers and giving them the freedom and encouragement to produce their best work, we remain focused on fulfilling that purpose. Check the amazing list of articles below. This issue is both exciting and practical!
Here is a list of the articles in this issue:
---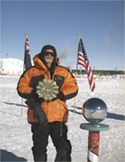 World Peace is Coming
by William Lee Rand
The accomplishment of world peace is a process that will not come from our own efforts, but as a gift that is given to us. This article helps us understand what is needed and how to help.
---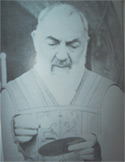 A Cloud of Witnesses
by Claire Johnston
There are spiritual beings that often make themselves available as helpers during Reiki sessions. In this article, Claire describes her experiences with Padre Pio.
---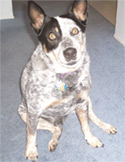 A Heeler's 11 Year Journey with Reiki
by Marsha R. Drozdoff
Pets can bring us many gifts and can show us how to heal and how to love. In this article, Marsha describes her experiences caring for a dog she adopted from an animal shelter.
---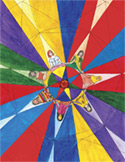 Reiki for Women
by Christina St. Clair
Women can benefit from the practice of Reiki in special ways, not only for healing but also as a form of spirituality, prayer and meditation. In this article, Christina describes how to use Reiki to love and care for oneself.
---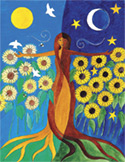 Reiki and the Art of Receiving
by Colleen Benelli
The ability to receive is necessary if we are to maintain a healthy balance in our lives. Yet for some, social conditioning or other factors make it difficult to do so. This article shows how Reiki can help us to receive all the benefits life has to offer.
---
Reiki at Broward House
by Vanessa Morgan, RN
Reiki can help people with debilitating illnesses and conditions. In this article, Vanessa describes her experience practicing and teaching Reiki with HIV/AIDS patients.
---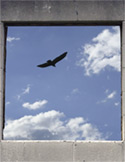 Teaching Reiki in Prison
by C.A. Gilmer
Prison inmates receive great benefit from Reiki and many are eager to learn. In this article, Rev. Cherie shares her experiences teaching Reiki in a prison setting and also describes how to do it.
---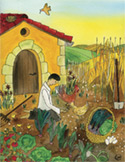 Improve Your Reiki Energy With a Healthy Diet
by Brian Dotson
Your diet can have a positive effect on your health as well as improve the quality of Reiki energy you channel. In this article, Brian describes a number of healthy diets.
---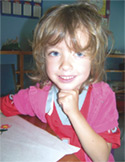 Reiki Kids
by Maureen Healy
Children have a natural awareness and understanding of Reiki. In this article, Maureen explains how to teach Reiki to children and also describes the amazing benefits they can receive.
---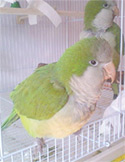 Reiki Helps a Parrot
by Sheryl Schlameuss Berger
Reiki is a wonderful way to care for animals.It relieves suffering, provides healing and also allows one to share love and kindness. In this story, Sheryl describes her experience giving Reiki to a sick parrot.
---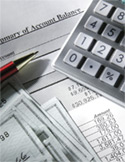 Reiki in a Down Economy
by Heidi Mentink
Facing difficulties can bring about new opportunities, new experiences and the ability to see things from an entirely different perspective. Heidi explains how she used Reiki to solve problems stemming from the recent recession.
---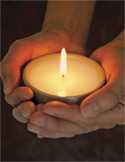 Trusting Reiki as Your Teacher
by Sandy Trimble
Reiki can provide many benefits. In this article, Sandy describes the lessons she and her Reiki students have learned from practicing Reiki.
---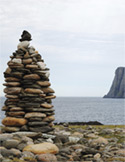 Reiki and the Milestones of Life
by Deb Karpek
Our journey through life contains periods of change that often include opportunities for personal growth. Deb describes how her experience with Reiki has guided her through the chapters of her life.
---
Reiki Stories
---
This is an exciting and valuable issue that will supply you with entertainment as well as quality information and instruction. If you have any suggestions on how the magazine could be improved, I'd be very happy to hear them.
The world is a wonderful place, filled with continual changes which bring with them a never ending supply of opportunities. May you grow in the ability to allow the wisdom of Reiki to guide how you create your life.
Love and peace to you and the world.
William Lee Rand,
President