Reiki News Fall 2011
Reiki News Fall 2011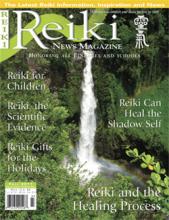 Fall 2011
Digital Version Available
Digital versions are available for online viewing only. Downloading and printing not available.
Once your purchase is complete please go to your profile page and click on the Digital Documents
tab, digital magazines are located lower down on the page. Advertisements are
out-of-date and may appear distorted or blurry but editorial material is not affected.
Honoring All Reiki Schools and Lineages
The Reiki News Magazine is a 80-page full color glossy magazine containing articles on every aspect of Reiki practice written by some of the most knowledgeable and experienced Reiki people on the planet. Below is a synopsis of the current issue.
Welcome . . .
to the Fall issue of the Reiki News Magazine. Our purpose in publishing the magazine is to provide you with inspiration as well as new ideas and techniques so your practice of Reiki can be more fulfilling and beneficial - to you as well as those you treat. By calling on Reiki to guide this process and by continually searching for the very best writers and giving them the freedom and encouragement to produce their best work, we remain focused on fulfilling that purpose. Check the amazing list of articles below. This issue is both exciting and practical!
Here is a list of the articles in this issue:
---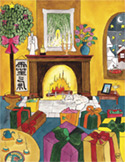 Reiki Gifts for the Holidays
by Colleen Benelli
Colleen shares many wonderful gift-making ideas for the Holidays and shows that by including Reiki in the process, a spiritual blessing is given as well.
---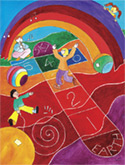 Reiki for Children
by Eileen Dey, M.A., LMHC
Eileen finds teaching Reiki to children to be a very rewarding experience. Over the years, she has developed ways to make her Reiki classes fun for children and easy to facilitate.
---

Reiki, The Scientific Evidence
by Ann Linda Baldwin, PhD
Ann describes several scientifically rigorous studies that demonstrate the positive physical effects of Reiki. These studies are part of a list of 33 that appear along with summaries on the Center for Reiki Research website.
---

Reiki Heroine Gayle Moroso
by Raven Keyes
Raven writes this tribute to the late Gayle Moroso, who, along with Raven, offered Reiki to many of the workers during the days following the September 11, 2001 collapse of the Twin Towers in New York.

---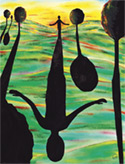 Reiki Can Heal the Shadow Self
by Janis Alber Groppi
Janis explains the concept of the Shadow Self including how it forms, the detrimental effects it can have on our lives, the positive potential it contains and how to use Reiki to heal it.
---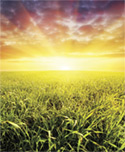 Reiki and the Healing Process
by William Lee Rand
Reiki contains the essence of life and the inspiration and guidance to assist us in rising to an ever-greater experience of what life has to offer. In this article, William explains why we get sick and how Reiki can assist us in healing every area of our lives.

---

Reiki Gifts from the Other Side
by Kathie Lipinski, RN, MSN, CH
Kathie discusses how to be aware of and introduce information coming from departed loved ones that Reiki practitioners might receive for their clients during a Reiki session.

---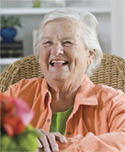 Reiki Until the Last Breath
by Marsha R Drozdoff, CRMT
Reiki is a powerful ally in the days prior to death. In this article, Marsha shares how Usui and Karuna® Reiki helped make her mother's transition and her own part in it both richer and easier.

---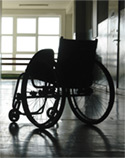 The Hospice Path and Karuna Reiki®
by Judi Broyles
As a Hospice volunteer, Judi had often observed patients still suffering with emotional pain in spite of the dedicated efforts of the staff. Once she discovered Karuna Reiki® and began adding its symbols to her Reiki sessions, she realized that she had found something that made an important difference.

---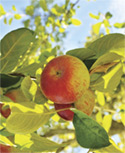 Reiki Heals a Broken Bone and I Become
the Johnny Appleseed of Reiki
by Marge Lyles
After suffering a fall that resulted in a complicated broken bone in her arm, Marge decided to turn this personally difficult situation into an ongoing advertisement for Reiki by sharing the benefits and power of Reiki with every health care provider she met, including her surgeon.
---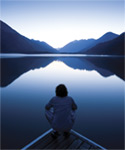 Understanding Reiki
by Mari Hall
Reiki is a system that allows us to continue to heal and grow. This process has no limits and in this article Mari shows how it has brought her glimpses and experiences of complete and utter peace.

---
Reiki Stories
---
This is an exciting and valuable issue that will supply you with entertainment as well as quality information and instruction. If you have any suggestions on how the magazine could be improved, I'd be very happy to hear them.
The world is a wonderful place, filled with continual changes which bring with them a never ending supply of opportunities. May you grow in the ability to allow the wisdom of Reiki to guide how you create your life.
Love and peace to you and the world.
William Lee Rand,
President