Reiki News Fall 2009
Reiki News Fall 2009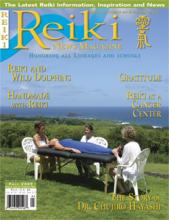 Fall 2009
Digital Version Available
Digital versions are available for online viewing only. Downloading and printing not available.
Once your purchase is complete please go to your profile page and click on the Digital Documents
tab, digital magazines are located lower down on the page. Advertisements are
out-of-date and may appear distorted or blurry but editorial material is not affected.
Honoring All Reiki Schools and Lineages
The Reiki News Magazine is a 80-page full color glossy magazine containing articles on every aspect of Reiki practice written by some of the most knowledgeable and experienced Reiki people on the planet. Below is a synopsis of the current issue.
Welcome . . .
to the Fall issue of the Reiki News Magazine. Our purpose in publishing the magazine is to provide you with inspiration as well as new ideas and techniques so your practice of Reiki can be more fulfilling and beneficial - to you as well as those you treat. By calling on Reiki to guide this process and by continually searching for the very best writers and giving them the freedom and encouragement to produce their best work, we remain focused on fulfilling that purpose. Check the amazing list of articles below. This issue is both exciting and practical!
Here is a list of the articles in this issue:
---
The Reiki Response
by Marianne Streich
We've all experienced stressful situations that upset our balance and make it difficult for us to remember the resources we have for solving our problems. Marianne provides a formula for using Reiki resources effectively, regardless of the situation.
---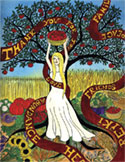 Gratitude
by Amy Z. Rowland
Practicing gratitude opens our hearts. It can also improve communication, solve problems and create abundance in our lives. Sharing class experiences, Amy demonstrates how focusing on the positive and being grateful benefits every area of our lives.

---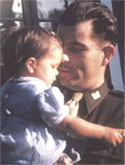 A Story of Acceptance and Letting Go
by Mari Hall
The most important lessons come from living our lives. Mari shares the meaningful experiences she had with her father from childhood to the end of his life.
---

Reiki as a Tool for Self Discovery
by Deb Karpek
Deb shares how Reiki has changed her life and continues to heal and help her. A useful self-discovery exercise is included in the article.
---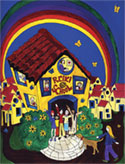 Creating A Successful Reiki Community
by Kimberly Fleisher, M.Ed
Kim describes how a Reiki community grew out of her practice and shares the lessons she has learned along the way that make the community successful.
---

Reiki at the Life with Cancer Family Center
by Tara Bauman
Tara explains how a Reiki program was established at the Center and how Reiki volunteers share kindness, compassion and healing with cancer patients, their families and caregivers.
---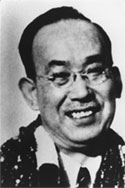 The Story of Dr. Chujiro Hayashi
by Marianne Streich
Hayashi played a pivotal role in the development and preservation of Reiki. This well-researched, documented article explains his contribution and how he practiced and taught Reiki.

---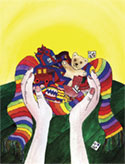 Handmade with Reiki
by Colleen Benelli
Colleen shares her joy in making gifts for others and explains how to imbue craft projects with Reiki energy, making them healing gifts in more ways than one.
---
Maui Reiki Center – A Dream Come True
by William Lee Rand
After receiving a spontaneous healing and following inner guidance, William receives a miraculous gift.

---

Reiki Helped Me Learn from Wild Dolphins
by Véronique Gémar
While swimming in a beautiful blue sea in search of dolphins, the author discovered that Reiki imparted a special dimension to this amazing experience.
---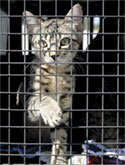 Volunteering Reiki in an Animal Shelter Environment
by Kathleen Prasad
Sharing Reiki with shelter animals can be a rewarding, yet challenging experience. Drawing on years of experience, the author gives step-by-step instructions for obtaining an optimum outcome for both the animals and the practitioner.
---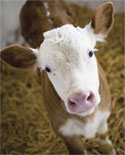 Blessed by Baby Cows
by Mary Blake
Fresh out of Reiki class, Mary was anxious to use her new skill to help animals. An opportunity to work with rescued baby cows came right away, and she shares her experience of using Reiki to nurse them back to health.
---
Experiences of a Reiki Therapist
by Therese Johnson
After using Reiki to heal her own issues, Therese became a Reiki therapist. In this article, she shares some meaningful client experiences.
---
Reiki Stories
Read the stories of people who have experienced the miracle-working power of Reiki.
---
This is an exciting and valuable issue that will supply you with entertainment as well as quality information and instruction. If you have any suggestions on how the magazine could be improved, I'd be very happy to hear them.
The world is a wonderful place, filled with continual changes which bring with them a never ending supply of opportunities. May you grow in the ability to allow the wisdom of Reiki to guide how you create your life.
Love and peace to you and the world.
William Lee Rand,
President