Reiki News Fall 2007
Reiki News Fall 2007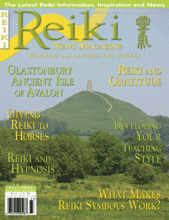 Fall 2007
Digital Version Available
Digital versions are available for online viewing only. Downloading and printing not available.
Once your purchase is complete please go to your profile page and click on the Digital Documents
tab, digital magazines are located lower down on the page. Advertisements are
out-of-date and may appear distorted or blurry but editorial material is not affected.
Honoring All Reiki Schools and Lineages
The Reiki News Magazine is a 80-page full color glossy magazine containing articles on every aspect of Reiki practice written by some of the most knowledgeable and experienced Reiki people on the planet. Below is a synopsis of the current issue.
Welcome . . .
to the Fall issue of the Reiki News Magazine. Our purpose in publishing the magazine is to provide you with inspiration as well as new ideas and techniques so your practice of Reiki can be more fulfilling and beneficial - to you as well as those you treat. By calling on Reiki to guide this process and by continually searching for the very best writers and giving them the freedom and encouragement to produce their best work, we remain focused on fulfilling that purpose. Check the amazing list of articles below. This issue is both exciting and practical!
Here is a list of the articles in this issue:
---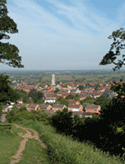 Glastonbury – Ancient Isle of Avalon
by William Lee Rand
This small town in Somerset, England, has an ancient heritage. It is the custodian of many sacred sites thousands of years old, and a gathering place for spiritual seekers from all over the planet. Known as the heart chakra of the Earth, Glastonbury offers the opportunity for healing and personal growth.

---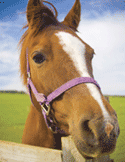 Giving Reiki to Horses
by Tom White
Horses are very aware of Reiki and in most cases really love to receive it. In this article Tom shares some of his Reiki experiences with horses and passes on valuable advice for practitioners who wish to give Reiki to these beautiful creatures.
---
Animal Reiki Practitioner Guidelines and Code of Ethics
by Kathleen Prasad
Animals are people too; which is to say they have similar feelings and personalities and deserve to be treated with the same respect we have for humans. Guidelines and a code of ethics for animals are important for anyone who uses Reiki to treat them.

---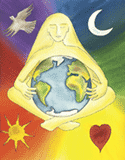 Reiki and Gratitude
by Colleen Benelli
Usui sensei said that gratitude is one of the keys to healing. In this article Colleen describes the benefits that can be derived from weaving gratitude into our lives. Included are guidelines for several Reiki ceremonies that make use of this important principle.

---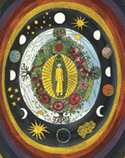 Reiki and Hypnosis: Partners In Mind-Body Healing
by Amy Z. Rowland
Reiki works well in conjunction with all other forms of therapy. Hypnotherapy is especially enhanced by the relaxing, healing energy of Reiki. Learn how a number of therapists use Reiki to improve their hypnotherapy practices.
---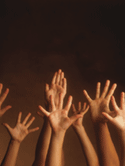 Teaching Reiki, Part II
by Kathie Lipinski, RN, MSN, CH
Planning your Reiki class is an important part of preparing to teach. Understanding the many ways Reiki can be taught and developing a teaching style that meets the needs of various students will allow you to be successful in a wide range of teaching situations.

---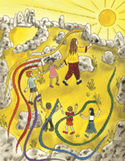 Developing Your Teaching Style
by Kathie Lipinski, RN, MSN, CH
People learn in many different ways. It is important to understand the spectrum of learning styles that people have, so you can gear your teaching to the
needs of your students.

---
Reiki and Asperger's Syndrome
by Sharon Payne
Asperger's Syndrome is a form of Autism that affects one child in a thousand. Sharon tells her story of using Reiki to treat her son and others who have AS. She shares what she has learned from the experience and provides suggestions for practitioners who may treat clients with pervasive developmental disorders.
---

What Makes Reiki Symbols Work?
by William Lee Rand
Reiki symbols are empowered by the attunement process and give Reiki practitioners new abilities in their use of Reiki healing energy. This article explains how this miraculous process works.
---
Reiki Stories
Read the stories of people who have experienced the miracle-working power of Reiki.
---
This is an exciting and valuable issue that will supply you with entertainment as well as quality information and instruction. If you have any suggestions on how the magazine could be improved, I'd be very happy to hear them.
The world is a wonderful place, filled with continual changes which bring with them a never ending supply of opportunities. May you grow in the ability to allow the wisdom of Reiki to guide how you create your life.
Love and peace to you and the world.
William Lee Rand,
President