Reiki News Winter 2017
Reiki News Winter 2017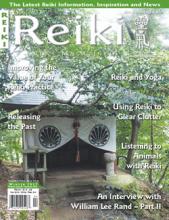 Winter 2017
Digital Version Available
Digital versions are available for online viewing only. Downloading and printing not available.
Once your purchase is complete please go to your profile page and click on the Digital Documents
tab, digital magazines are located lower down on the page. Advertisements are
out-of-date and may appear distorted or blurry but editorial material is not affected.
Honoring All Reiki Schools and Lineages
The Reiki News Magazine is a 80-page full color glossy magazine containing articles on every aspect of Reiki practice written by some of the most knowledgeable and experienced Reiki people on the planet. Below is a synopsis of the current issue.
Welcome . . .
to the Winter issue of the Reiki News Magazine. Our purpose in publishing the magazine is to provide you with inspiration as well as new ideas and techniques so your practice of Reiki can be more fulfilling and beneficial - to you as well as those you treat. By calling on Reiki to guide this process and by continually searching for the very best writers and giving them the freedom and encouragement to produce their best work, we remain focused on fulfilling that purpose. Check the amazing list of articles below. This issue is both exciting and practical!
Here is a list of the articles in this issue:
---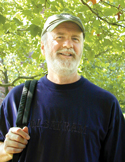 The Man Behind the Master
An Intimate Interview with William Lee Rand – Part II
Becoming a Reiki Master Teacher
by Joan W. Maute
In this part of the interview, William tells about his adventures moving from Honolulu to San Francisco and then back to Detroit and how this made it possible for him to become a Reiki Master.
---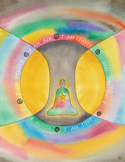 Divine Knowing
by Carolyn Musial
In this article, the author describes her journey to Reiki and how it helped her develop a deeper understanding of the wisdom we can access by accepting Reiki as a source of guidance.

---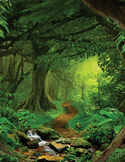 Reiki Leads Us on Our True Life Path
by Anne Samson
Reiki is more than just a method for healing; it can also empower and guide us to fulfill our life purpose.


---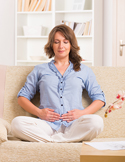 You Are Number One
by Rose O'Connor
If we want use Reiki to provide the greatest good, we must remember to work on ourselves first before offering healing to others.

---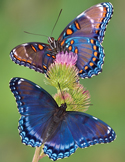 The Butterfly Squad
by Laurelle Gaia
After recovering from a stroke, Laurelle describes new insights this challenging event has shown her about the value of teamwork and honoring the gifts of others.

---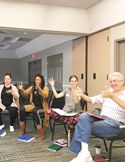 Improving the Value of Your Reiki Practice – Part II: Reiki Classes
by Karen Harrison
In this article, Karen describes the importance of creating a comfortable atmosphere, validating the student, handling questions and sharing in class, redirecting off-topic questions and addressing emotional issues and mental health challenges that arise.
---
Addictions and the Spirit Release Process
by Pamela Allen-Leblanc
Unhealthy spirits are part of almost all illnesses, problems, difficulties or debilitating conditions we face in life. In this article, Pamela explains a simple process that can effectively release these unwanted spirits, which in turn will quicken the healing process.
---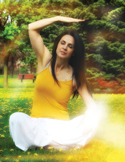 Reiki and Yoga – A Complementary Flow
by Kimeiko Hotta Dover, M.Ed.
This article explains how yoga teachers and Reiki Masters can work together to promote the understanding of the mutually beneficial relationship between these two disciplines.

---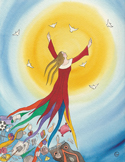 Using Reiki to Clear Clutter
by Chellie Kammermeyer
Your exterior world is truly a reflection of your inner world. In this article, Chellie talks about how things don't equate to memories and how using Reiki can help with letting go.

---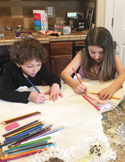 Reiki Crafts for Kids
by Colleen Benelli and Robyn Benelli
In order to help kids better understand how and when to use Reiki, the mother and daughter team of Colleen and Robyn Benelli use Reiki-infused craft projects that are fun for everyone.

---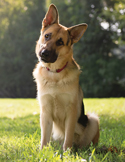 Listening to Animals with Reiki
by Alexandria Lee Thomas
Giving Reiki to animals can help us gain a better understanding of them and actually communicate with them telepathically. The author explains how opening this door of perception facilitates the healing process for both animals and us.

---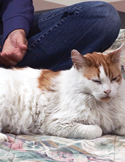 Reiki at Animal Shelters and Sanctuaries
by Kathleen Prasad
Shelter animals have often been physically injured and emotionally traumatized. In this article, Kathleen explains how Reiki can help provide the loving kindness and healing they so urgently need.

---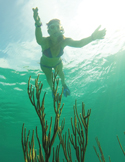 Connecting with Marine Life through Reiki
by Cheri Wood
Reiki works underwater and can be used with the animals who live in its depths. In this article, Cheri describes her amazing experiences giving and receiving healing energy with marine animals.

---
Reiki Stories
---
This is an exciting and valuable issue that will supply you with entertainment as well as quality information and instruction. If you have any suggestions on how the magazine could be improved, I'd be very happy to hear them.
The world is a wonderful place, filled with continual changes which bring with them a never ending supply of opportunities. May you grow in the ability to allow the wisdom of Reiki to guide how you create your life.
Love and peace to you and the world.
William Lee Rand,
President
Writers Guidelines
If you would like to write an article for the Reiki News Magazine,
please see our Writers Guidelines by clicking here.
Advertising
We are accepting some advertising in our magazine.
To learn more about how to advertise, please click here.