Reiki News Spring 2007
Reiki News Spring 2007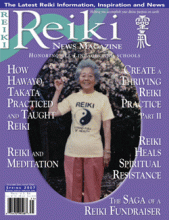 Spring 2007
Digital Version Available
Digital versions are available for online viewing only. Downloading and printing not available.
Once your purchase is complete please go to your profile page and click on the Digital Documents
tab, digital magazines are located lower down on the page. Advertisements are
out-of-date and may appear distorted or blurry but editorial material is not affected.
Honoring All Reiki Schools and Lineages
The Reiki News Magazine is a 80-page full color glossy magazine containing articles on every aspect of Reiki practice written by some of the most knowledgeable and experienced Reiki people on the planet. Below is a synopsis of the current issue.
Welcome . . .
to the Spring issue of the Reiki News Magazine. Our purpose in publishing the magazine is to provide you with inspiration as well as new ideas and techniques so your practice of Reiki can be more fulfilling and beneficial - to you as well as those you treat. By calling on Reiki to guide this process and by continually searching for the very best writers and giving them the freedom and encouragement to produce their best work, we remain focused on fulfilling that purpose. Check the amazing list of articles below. This issue is both exciting and practical!
Here is a list of the articles in this issue:
---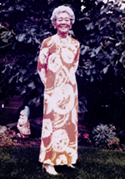 How Hawayo Takata Practiced and Taught Reiki
by Marianne Streich
Mrs. Takata received her training in Japan from Dr. Hayashi in 1935 and practiced and taught for over 40 years. She was a powerful healer, yet her oral teaching style made it difficult for a clear understanding of her methods to be recorded. Careful research has pulled together many important facts to create a cogent description of her style of Reiki.

---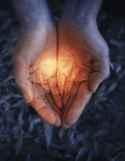 Reiki Ryoho, Part I, Understanding Byosen Scanning
by Frank Arjava Petter
Usui sensei created an intuitive method of Reiki practice that depended on the development of inner sensitivity to the human energy field. In this article Frank Arjava gives us a more detailed understanding of this important technique.

---
Create a Thriving Reiki Practice, Part II
by William Lee Rand
Learn how to turn your Reiki skill into a business that combines the material world with the spiritual in a harmonious and meaningful way. This article provides the practical information necessary to set up the business side of your practice.
---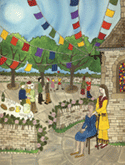 The Saga of a Reiki Fundraiser
by Deborah K. Shields
Giving your Reiki ability freely to help others is a wonderful way to develop experience and provide service. In this article Deborah explains how.
---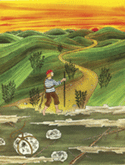 Reiki Heals Spiritual Resistance
by Colleen Benelli
As we move forward on our path of self-healing, we are sometimes confronted with difficult lessons that seem overwhelming, and that we may not want to address. However, when we overcome our resistance to healing, we find that we are supplied with everything we need to succeed.

---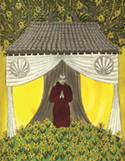 Reiki and Meditation
by Walter Lübeck
Usui sensei discovered Reiki while meditating and included meditation as part of his Reiki training. In this article, Walter explains many forms of mediation and how to combine them with Reiki.

---

Reiki and Hospice
by Janny E. Adkins, RN, BS, HTP, HNC
End-of-life care requires a special sensitivity. Janny explains how Reiki has helped her deal with both patient and family situations in a loving and healing way.
---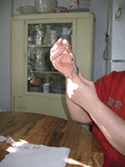 Living with Diabetes the Reiki Way
by Kathie Lipinski, RN, MSN, CH
Having an understanding of common illnesses we are likely to encounter in our practice of Reiki can help us gain a better rapport with clients and improve the quality of healing we provide. In this article, Kathie explains diabetes and shows how we can use Reiki to help.

---
Reiki Stories
Read the stories of people who have experienced the miracle-working power of Reiki.
---
This is an exciting and valuable issue that will supply you with entertainment as well as quality information and instruction. If you have any suggestions on how the magazine could be improved, I'd be very happy to hear them.
The world is a wonderful place, filled with continual changes which bring with them a never ending supply of opportunities. May you grow in the ability to allow the wisdom of Reiki to guide how you create your life.
Love and peace to you and the world.
William Lee Rand,
President