Reiki in the Name of Christ
Christian Reiki Articles | Reiki for Christians Home
Reiki in the Name of Christ
by Warren L. Kurtze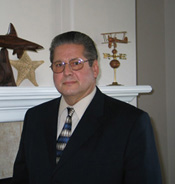 Many of my Christian friends have refused to accept the spiritual gift of Reiki. They often claim Reiki will not work in the name of Christ and/or is contrary to scriptures. The intent of this article is to share some joyful experiences involving Reiki and a Born-Again-Christian. Hopefully, these experiences will help others in sharing Reiki with their Christian friends.
It was November 27, 2003, when I was in the Colorado Mountains enjoying the holidays and providing Reiki treatments. During this time a strong Born-Again-Christian was visiting our home. I invited her to my healing room. There I provided some basic Reiki information using wall charts of auras and etc. To my surprise she was cautiously receptive. At one time she had practiced massage and believed in a healing touch, but not healing energies.
The next morning she woke with a level 8-sinus pain and a running nose. With her permission she was treated with Reiki. To her amazement she was healed within minutes. Her joy and excitement led to tears and praising the Lord.
An hour later I invited her to morning meditation. During meditation she was lead through a forest with the sounds of birds and the smell of flowers. We came to an opening with a blue pond being filled by a waterfall. I asked her to sit beside the water and talk with her Lord. Once again, to her amazement, she actually had a conversation with Christ. Several minutes later we returned to the present. Her joy was overwhelming. She broke down into sobbing tears mixed with laughter. Without exaggeration she was unable to walk for several minutes. She was completely paralyzed with joy. Frankly we both began to sob and laugh. The joy, the compassion and the experience with her Lord were truly beautiful.
Two hours later I received a call from a client in serious pain. This person's pain was so great that assistance into the house and the healing room was required. I asked my Christian friend to help in the healing process. She was taught basic Reiki techniques and was asked to use Jesus as her guide. During the healing treatment her hands became red hot. She began picking up the clients pain and releasing it. The client even commented on the Christian's hands being so hot. Now my Christian friend does not understand it, but she heard a voice of her Lord telling her to place her hands on the client's hip where the pain was centered. Please remember that the client-needed assistance to enter the house. This is important because after the treatment the client "danced" out of the house, requiring no assistance. Clearly, a Christian who used her faith in the scriptures called upon her Lord as a guide and then used the basic principles of Reiki to heal with tremendous results.
In concluding this article, I wish to share the view that REIKI is a tool for anyone to use, regardless of theology.
With Love and Compassion
Warren L. Kurtze
Usui/Tibetan Reiki Master/Teacher. ICRT Registered Karuna Master, Levels
I and II. Reiki practice in the Colorado Mountains and Kansas City.
Kansas City Telephone 913-897-7257; Cell 913-530-7807; Mountain Practice (when there) 719-942-4577